ThinkPad X131e, upcoming Chromebook laptop from Lenovo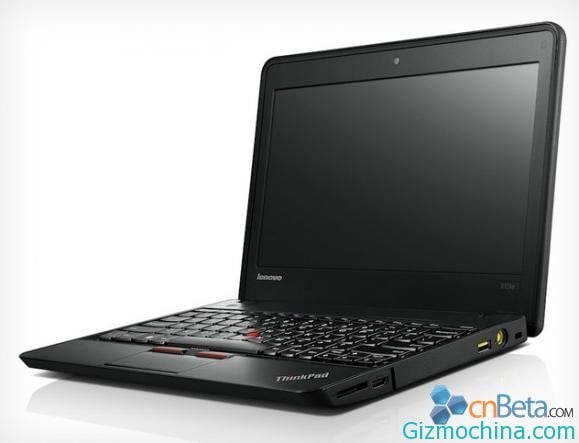 Lenovo Thinkpad series has been in the market for more than 20 years experience and good reputation in the as a laptop maker, and now Lenovo has been split in their internal strategies. After this efforts, Lenovo is now unveiled their upcoming Chromebook laptop through Thinkpad X131e series laptop.

Chromebook X131e is the one of laptop that running Chrome OS from Google, while for now the ThinkPad X131e has been already on the market with Windows PC operating system, the light from the design point of view in addition to the operating system, other parts is not changes.
This market from the ThinkPad's Chromebook main positioning is targenting for the student groups, Lenovo publicity focused on its rugged design. The 11.6-inch screen notebook with Intel processors, Lenovo did not specify which processor that using at this model, estimates should not be high with Core i5 or i7, another screen resolution of 1366×768, built-in HDMI and VGA output interface, The battery endurance is be able to "support a full day of school".
As a result, the association became of Acer and Samsung Chromebook third manufacturers sell cheap notebook devices using the Google operating system. Lenovo on the publicity of this equipment that the Chromebook in use compared to the simplicity of the traditional Windows system, and stressed that Google Apps will be more and more popular on campus. It believe Microsoft should be very hurt, after all, Chrome OS has begun to attack the mainstream brands such as the ThinkPad.
ThinkPad X131e is expected to be listed on February 26th, but the information did not talk about when it will be available for non-student users, so I want to buy this Chromebook users may wish to look for their relatives is not in secondary school child.