Table of specs: Jiayu G4 Standard edition and Flagship edition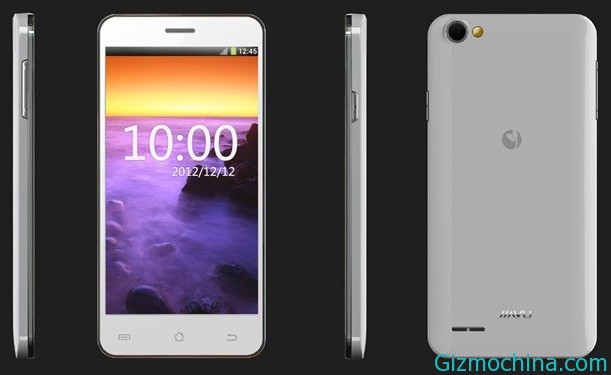 We've ever covered the new Jiayu G4 Android smartphone before, this phone is the one of popular smartphone and compete with another brand in Chinese market such as Xiaomi and Meizu. And now Jiayu is ready to launch their Jiayu G4 smartphone in two variant, G4 standard edition and G4 flagship edition.

You can see the comparing table between both phones based on specs: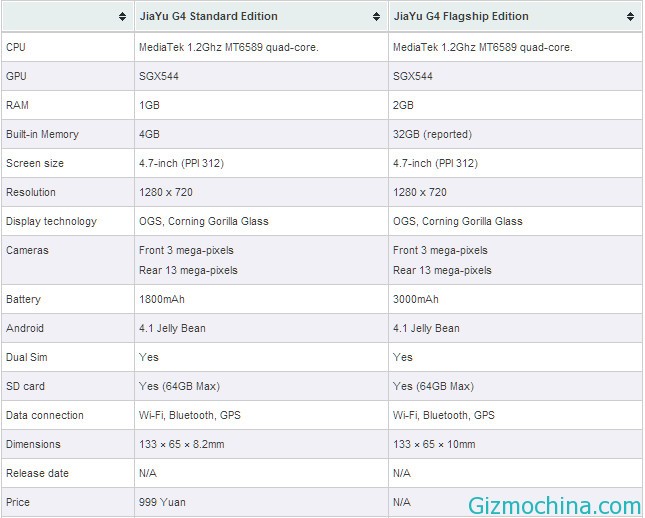 For the standard edition, the Jiayu will powered by MediaTek MT6589 quad-core processor with a speed of 1.2GHz. In addition, there are the sGX544 PowerVR GPU and 1GB of RAM. While for internal memory is sports with 4GB.
Furthermore, this phone will also come with a screen measuring 4.7 inches with HD resolution of 1280 x 720 pixels. The screen is also equipped with a protective Gorilla Glass. There's 13 megapixel camera on the back and a 3 megapixel camera on the front. This phone is running Android OS 4.1 Jelly Bean and powered with a 1800 mAh battery capacity.
Meanwhile, for the flagship edition has some improved features. Additional features are located on the increase to 2GB RAM, a 32GB of internal memory and battery capacity is 3000 mAh.
Regarding the price, for the standard version will likely be sold at a price equal to 160 USD. As for the version of the Flagship, is still unknown. So, just wait for the official launch of this phone.