Ubuntu Live Wallpaper available at Google Play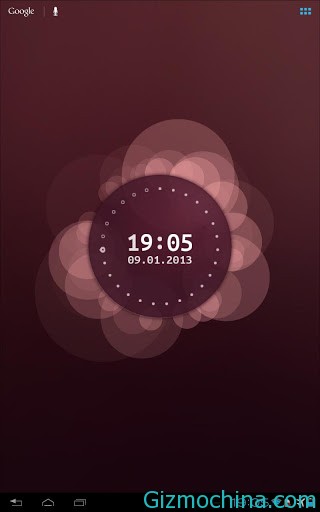 If you're waiting for Ubuntu Phone operating system, you might want to trying this awesome Live Wallpaper, this is Ubuntu Phone Live Wallpaper and ready to download from Google Play.

This is the nice Live wallpaper, since many people waiting for Ubuntu OS, this Live Wallpaper is consiste of animation, if you touch the screen the animation will display the time and battery percentage, you just tap the time icon and the live wallpaper wil display the time and date, while ypu touch the battery icon the wallpaper will display the battery percentage.
Features:
* Animated background
* Integration with the system clock
* Battery integration
* Double tap on the wallpaper to see available features
* For tablets and phones
* More features are coming (clock/date format change and 'circle' repositioning are next on the list)
* This wallpaper don't work in the background! You can check this – clock change animation is fired up when you are returning on your home screen. The only reason for this is because wallpaper is 'frozen' when not on the screen.
* You can move this wallpaper to sdcard to reduce size below 2MB, but remember – if you unmount sdcard then wallpaper will be replaced by default!
This is nice wallpaper since I can't hardly wait for Ubuntu phone. You can donwload for free