Huawei 4Afrika, the Huawei Ascend W1 for African Market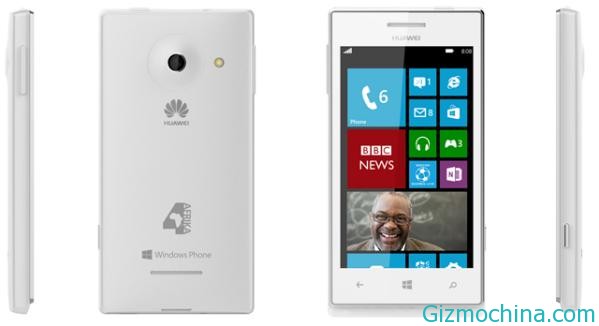 Business opportunities African market is still wide open and so potential lately, it makes Huawei to expand its market share was eager to get there. And one of the newest smartphone models, known as the Huawei Ascend W1 reportedly will soon be visited the African market in the near future.

Later on getting African market, the Huawei Ascend W1 itself comes with a new name, thats called Huawei 4Afrika. And this device is said to be related to the Microsoft line 4Afrika before.
The presence of 4-inch WVGA touch screen, Dual Core processor 1.2GHz Snapdragon S4, 5 megapixel main camera, 4GB of ROM and a MicroSD slot supporting some of the features that are equally owned by both Huawei Ascend Huawei 4Afrika or W1. The differences that exist only in the presence of the used batteries only. Huawei 4Afrika has 1730mAh battery, while the Huawei Ascend W1 using 1950mAh battery.
This phone running Windows Phone 8 operating system, is available in a choice of colors including blue, red, black and white. And the availability in the African market, Huawei 4Afrika reportedly going to be released and marketed to the country of Egypt, Nigeria, Kenya, Ivory Coast, Angola, Morocco and South Africa at the end of March to come.