Amoi smartphone is powered by MTK6589 Quad-core chipset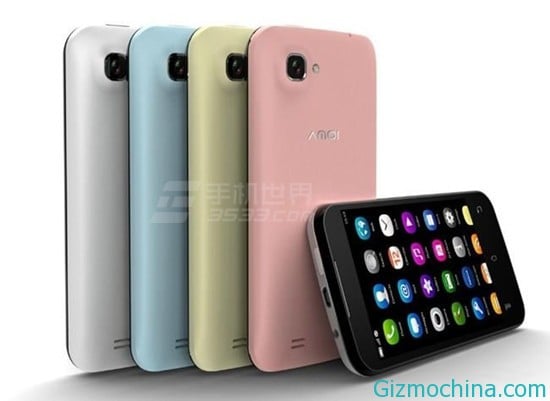 Xiaomi, Meizu, Lenovo, Huawei and other well-known domestic manufacturers have launched their own quad-core flagship product, as one of the well-known domestic brands Amoi is unveiled their new quad-core smartphone.

Amoi has unveiled their quad-core smartphonem, this is the flagship smartphne from Amoi. And this products has a simple design, since available in many color for the user.
Unfortunatelym there is no specific configuration yet, but look at the success to the Amoi large V, the latest quad-core products perhaps will continue to follow the MTK smart phone solution, equipped with MTK6589 quad-core or the possibility of relatively large.