Amoi Big V II smartphone with 1.5Ghz processor is exposure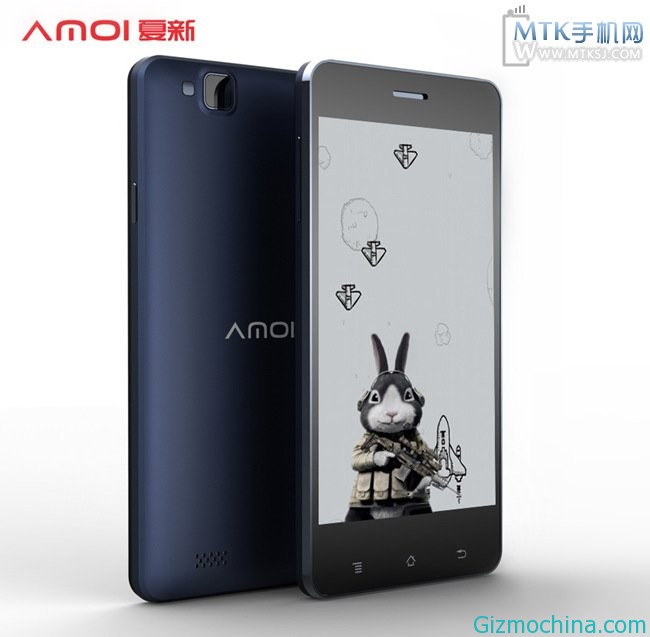 One of Chinese smartphone maker, Amois is ready to released their new Android smartphone thats called as Amoi Big V II, those phone picture is expose to the public before Amois is launching.
As you can guset from it's name, the Amoi Big V II is packs with large screen size. Although there is a large V vaguely looks like other products, but it is undeniable big V-II than the overall appearance of the previous products more beautiful, classic candybar supplemented by small arc corner treatment, flowing lines and powerful front panel is black, After the shell is dark blue, the two together rich texture.
This phone is also has narrow frame design, from the main camera projected extent to speculate, Big V II thickness should be compared to the force. The only drawback is the front upper and lower ends of the space slightly larger screen.
The new Big V II uses Mediatek MT6589T processor. The Amoi Big V-II may be equipped with a 5-inch screen, the resolution may be 720P level, or higher, in addition to the memory and video cameras side should be pleasantly surprised, of course, the most noteworthy is the price, the Amoi Big V II seems to offers with very affordable price.