ZTE V988, 5 inches new Android phone which has same design with ZTE ​​V987 Grand S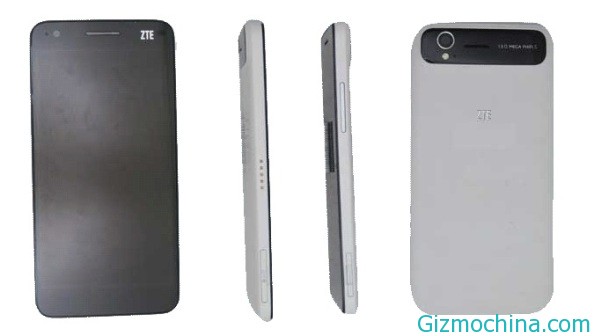 While we've ever covered the news about ZTE V987 or also known as ZTE Grand S, is now we have the news about the new ZTE products which called ZTE V988 which has the same design with the ZTE V987 smartphone.

Like the ZTE V987 aka Grand S, the new ZTE V988 is the latest models that also have the same design with the presence feature, packs with 5-inch touch screen that supports 720p HD resolution. For some people this phone is look like the same and youo can't see the different between both devices.
ZTE V988 is sports with 2GB of RAM, while ZTE V987 only provided by 1GB of RAM. With a thickness of only 6.9mm and a weight of 110g, arguably that's ZTE V988 is lighter and thinner than the ZTE V987  aka Grand S.
In addition to Android 4.1.2-based Jelly Bean, ZTE V988 is also equipped with a presence-enabled 8MP rear camera and 1.3MP front-facing camera. Meanwhile, to support the system's performance in it, ZTE V988 seems to have entrusted entirely to the reliability of MediaTek MT6589 Quad Core processor 1.5GHz. And the support is certainly higher than the ZTE V987 Grand S are only supported by the MediaTek MT6589 processor Quad Core 1.2GHz only.
In the Chinese market, the price of ZTE V988 is about 1999 RMB (or around $310 USD). While the price of ZTE V987 is about 1699 RMB (or arounf $264 USD).