ZTE work with Intel to push Atom Z2580 processor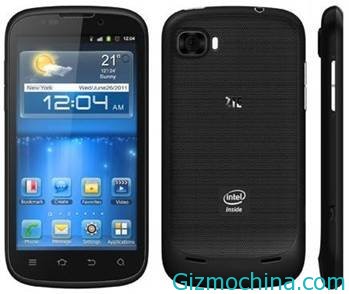 While ZTE has already released their ZTE Frand X IN which powered by Intel processor, the company is now ready to unveiled the new smartphone which powered by Intel's dual-core SoC chipset.

While for now, the Chinese based manufacturer, ZTE is becoming the potential partner for Intel since ZTE is the world's largest and fastest growing mobile communications and houshold manufacturer.
ZTE has not announced any specific plans for the Atom Z2580. However, we can imagine that the dual-core up to 2.0GHz clock speed, and a substantial improvement PowerVR 544MP2 GPU.
For Intel, this is a win-win solution. ZTE is an important player in the field of mobile devices, cooperative relations with more than 200 operators in 160 countries and regions. Although these markets are not necessarily suitable for high-end mobile phone sales equipped with Atom Z2580, but ZTE are trying to compete for high-end mobile phone market share.
This year the company has launched a 5.0-inch screen ZTE Grand S smartphone, this ZTE smartphone is ready to compete with HTC One and Samsung Galaxy S4.