Asus Transformer AiO P1801, tablet Windows/Android hybrid for $1300 USD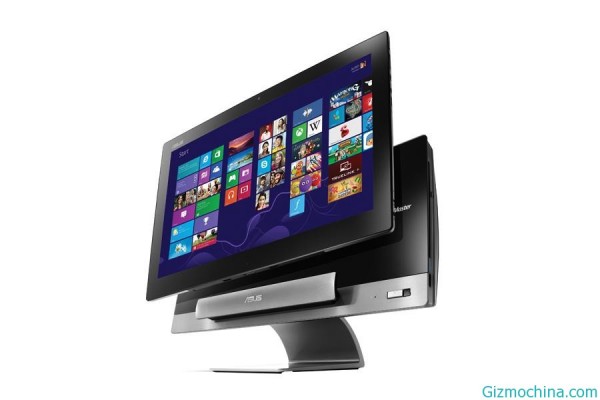 Asus has been showing their new tablet Transformer AiO P1801 at Consumer Electronic Show last January and now Asus starting to released those tablet to the market.

The Transformer AiO P1801 is a unique device, this device has 18,5 inch screen size and can be running Windows 8 when placing to the docking station, but you can release the the device from the dock and using as a tablet device with Ansroid jelly bean operating system.
The Transformer AiO P1801has touch screen capability but the 18,5 inch screen size seems too large for most tablet.
This Transformer AiO P1801 is powered by INtel Core i5 processor, NVidia GeForce GT730M GPU, 8GB of RAM and 1TB HDD, there is DVD drive on the docking station and offers with $1300 USD price tags.