Promate LumiTab, Android tablet with projector capabilites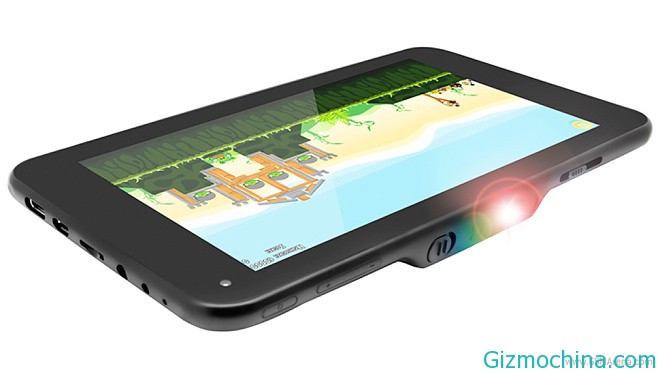 The one of Chinese electronic manufacturer, Promate is trying to introducing the new tablet device with projector capabilities, they unveiled LumiTab Android tablet  that can be displaying 100 inch projector.

The tablet allows you to enjoy interactive games, process documents, make presentations, read e-books and enables even control your laptop PC. The resolution is only 854×480 pixels, so at its full 100-inch display.
While the other specs for tablet is powered by dual-core processor with ARM Cortex A9 chipset with 1,5Ghz clock speed, sports with 1GB of RAM and 16 GB internal memory. This tablet is running Android 4.2 Jelly Bean and also support for microSD card slot.
Unfortunately, there is no information regarding the price and availability on the market.