ZTE Grand X2, yet another Intel-based smartphone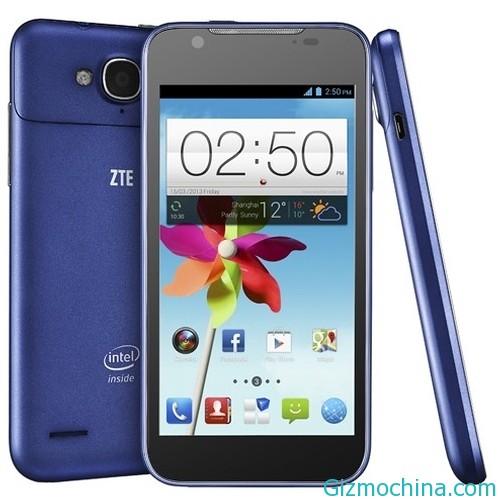 Another of Intel processor-based Android phone that comes on the market. The mobile phone is the ZTE Grand X2 which has just unveiled its launch by the Chinese smartphone manufacturer.

Director of ZTE France, William Chao said that ZTE Grand X2 is the successor of ZTE Grand X which is the first generation of ZTE smartphones that use Intel processors. This phone also comes with a single core Intel Atom processor Z2580 with speed of 2GHz and 1GB RAM. This phone also comes with 8GB of internal memory and can be expanded with a microSD slot that supports up to 32GB.
This phone also comes with Android Jelly Bean OS. But no mention of how many versions of Jelly Bean to be pinned. Furthermore, this phone uses an 8MP camera on the back which has LED flash and autofocus. As a complement, there is a 1MP camera on the front.
On the screen, use the ZTE-sized 4.5-inch display with HD resolution of 1280 x 720 pixels. The screen also comes with a feature called My-Pop function that makes use of a smartphone with one hand and the IPS technology that allows you to avoid image distortion.
As an initial step, the ZTE Android phones will start selling this Intel in the third quarter on the European market. There is no information about the price that they would peg for this phone.