Green Orange N1 smartphone packs with 6.98mm thickness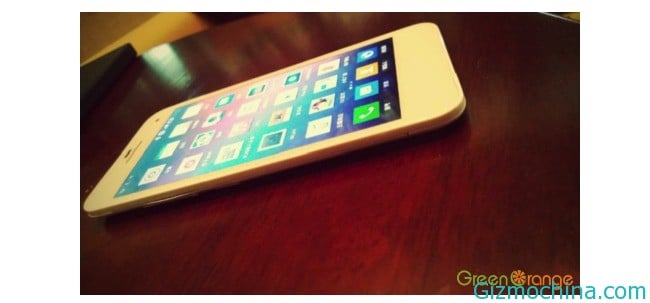 A pretty interesting smartphone ready to slide into the Chinese market. The smartphone is Green Orange N1 which has a thickness of only 6.98 millimeters.
However, with the thickness of the smartphone does not become the world's thinnest smart phone.
This smartphone will be sold in China on May 30th. There is no information about the price that will be pegged to phone this one. There are two color options are available, namely black and white.
In terms of specs, this phone also comes with a specification that will be quite interesting. Powered by MediaTek MT6589 quad core processor with 1.2GHz clock-speed, sports with 1GB of RAM and packs with a 5 inch screen size.