Sunnycube S4 mini, A Clone Phone Unveiled Before Real Samsung Galaxy S4 mini Launch
by Shine Wong May 31, 2013 9:00 am0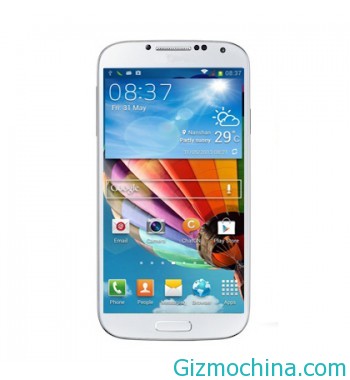 Samsung Galaxy S4 phone is best popular Android smartphone now, and the Galaxy S4 mini phone also is confirmed by offical recently, it will lauch in June. But in China, a factory named Sunnycube unveiled a replica before the real phone launching. The new phone also named Sunnycube S4 mini.
All phones maybe are copied in China. I think there is more than a hundred iPhone clones, but Samsung is their new target. Sunnycube is a brand that made all kinds of Samsung Galaxy copy line. Sunnycube S4 mini is new advice copy from Samsung Galaxy S4 mini.
Sunnycube S4 mini has a 4.7-inch screen, along with 1.2GHz MTK MT6589 quad-core processor, 1GB RAM, 13-megapixel rear camera, and Samsung Galaxy interface based on Android 4.2 OS is installed. It is just popular China phone middle-class, and the price is a surprise, only $169.99 on Android-inside.com.