HTC T6 phablet known as HTC One Max is ready to released on Q3 2013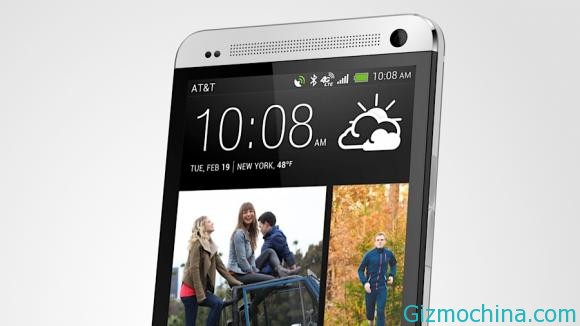 Taiwan's leading mobile phone manufacturer, HTC is rumored to have been planning the launch of the latest high-end devices running new Google's Android operating system.

Despite having adopted the design from HTC, but the latest device is expected to have a larger size than HTC One. This is certainly very reasonable, considering the latest device is not a smartphone but generally include a mini concept smartphone tablet (phablet) that in fact clearly has a larger size.
With stretcher code number HTC T6, HTC phablet latest upcoming scheduled to be immediately penetrated the market in the third quarter of 2013 as well. While the original name for the title itself, obtained news that HTC T6 was apparently known as HTC Max.
HTC T6 phablet or known as HTC Max is equipped by a 5.9-inch touch screen feature that can deliver a resolution of full HD 1080p display level. And even to power on system performance strut in it, the latest HTC phablet is going to get the support of the reliability of MSM8974 Qualcomm Snapdragon 800 processor 2.3GHz and 2GB of RAM.
According to a recent article that reported by Ausdroid, the latest phablet is reportedly going to be given a taste of the latest of Android 5.0 Key Lime Pie and Android 4.3 Jelly Bean is not like what has been mentioned by previous rumors.
In addition to having an internal memory of 16GB which supports expansion via microSD card slot, HTC T6 is also going to be supported by the high Ultrapixel resolution camera and OIS feature as same as HTC One smartphone, powered by 2.1MP front camera, stylus pen, and a 3300 mAh battery capacity.