Geak Ring, unlock your phone and share phone contact through NFC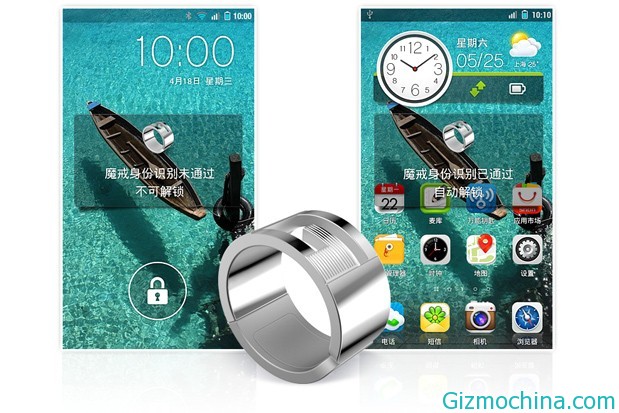 Chinese smartphone manufacturer name Geak has been build Geak Ring, this is the ring that cn be attach by the user and share contact and unlock Geak Phones using NFC connectivity.
The user who want to unlock the phone  just hold it with the hand that's wearing the ring, and it'll unlock without having to type in the password; plus it'll stay awake as long as it's held in the same hand.
Another feature that is owned by this ring is its ability to store contact phone number. Not only that, Geak Ring can also be used as a means to share the phone numbers to use NFC connections.
As a first step, the ring is limited only compatible with two mobile phones from Geak, Geak Eye and Geak Mars Android smartphone. But the Geak said  these rings will also support other mobile phones like Samsung, Xiaomi or Oppo on the future.
Geak will officially begin serving pre order the device on the August 8th. Regarding the price, the Geak ring is offers for 199 yuan or about $30 USD