Samsung is ready to launch the next-gen Exynos 5 Octa processor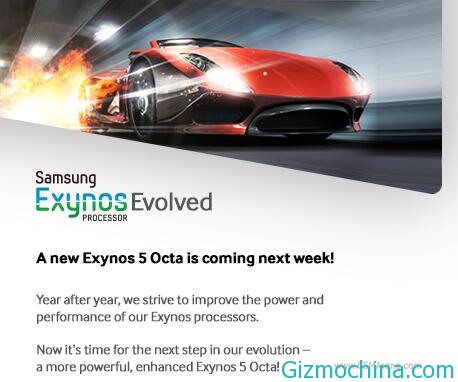 Samsung is ready to introduce a new second generation of Exynos 5 Octa processor to the public. The processor is also expected to be present on the Galaxy Note III smartphone it's seems to launched this year.

The second generation of Exynos 5 Octa processor will be launched next week. From the teaser image that launched by Samsung, the processor seems will be named Exynos Evolved. In the teaser Samsung calls these processors with "a more powerful, enhanced Exynos 5 Octa".
Currently, Samsung already uses the first-generation Exynos 5 Octa processor in their products. The smartphone is the Samsung Galaxy S4 with model number i9500. And the mobile phone becomes the only Android smartphone that uses an Exynos 5 Octa chipset.
There is no detailed information about the processor. But Samsung promised they will be unveiled the spechs of the chipset.