MT6592 uses ARM MALI quad-core graphics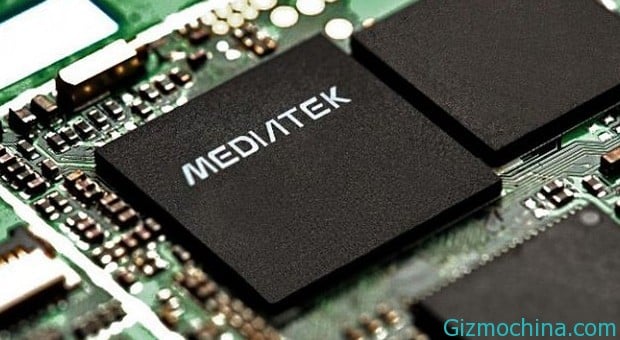 MediaTek now becoming popular since this phone always produce mobile processor that always offers with very-very affordable price, and now MediaTek is also announced the MT6592 as the Octa Core processor.

MediaTek MT6592 is the one of Octa Core processor thats uses  ARM MALI quad-core graphics processor, but while for now the new MT6592 is not too popular since this is the new variant from MediaTek. Managing Director of MediaTek, Zhu Shangzu is talking about MT6592 chipset before it's launch to the market.
The MT6592 aims to be the first true octa-core SoC. While Samsung's Exynos 5 Octa 5410 also features eight cores, it follows ARM's big.LITTLE architecture that allows only four cores to be active at any given time. The Exynos 5 Octa features four Cortex A15 cores clocked to 1.8 GHz that can be utilized when gaming and four 1.2 GHz Cortex A7 cores that come in handy when undertaking less intensive tasks. This ensures that the device overall has a better battery efficiency.
The MT6592 is expected to ship with a quad-core Mali GPU, it's seems that the MTK MT6592 is uses PowerVR SGX554MP or PowerVR SGX544MP. Through the recent news shows, but there is no official explanation about this.
MediaTek recently unveiled products in addition to the entry-level chip MT6572 , the other a quad-core chip MT6582 also about to walk into everyone's attention, MT6582 can be seen as MT6589 optimized version, has a higher main frequency, and integrated baseband TD can direct support for TD-SCDMA network. The good news is, MT6582 pin is fully compatible with 6592, equipped with MT6582 products can be directly upgraded to eight-core platform and no longer a separate program, potentially enhancing the product to market.
The new Octa-core MT6592 chipset is really had time to market, there is news that products will be available on November, Mr. Zhu Shangzu answer is given at the end of mass production, while we can see the products with this processor in early next year. In addition MT6592 will locate the real flagship product, rather than the second flagship, that is, direct rival Qualcomm APQ8064 platform to further wrangling high-end market share.
MediaTek subsequent and more products will be introduced to a higher standard, there are known to support the recent 5-mode 10-band LTE chip MT6290 / MT6588 quad-core, etc. In addition, MediaTek has received authorization Cortex-A12 in the future may be able to see more size core architecture products available. The Octat-core MediaTek MT6592 will become the milestone product since most producer is focus on quad-core chipset.