Kupa X15 Extreme Edition Windows 8 tablet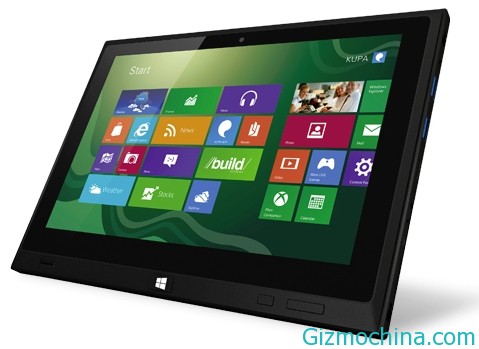 This is not Microsoft Surface Pro, nor the MacBook Air, this is the Kupa X15 tablet device that running with Windows 8 operating system.

There is foour variant of Kupa X15 Windows 8 tablet, but all offers with 11800 yuan price or around $1924.46 USD price tag, if you think this tablet is too pricey, because this tablet packs with some seriously high-end features.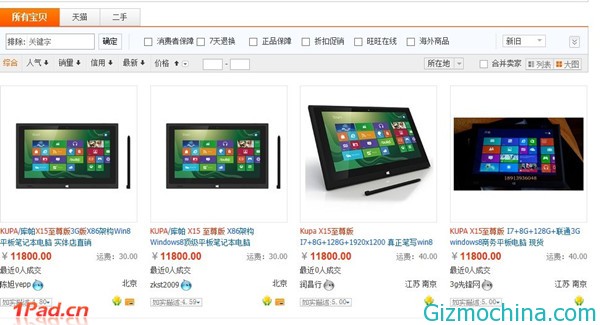 The Kupa X15 comes in 4 versions. They all features 10.1 inch, 1920 x 1200 pixel IPS displays, 8GB of RAM, WiFi, Bluetooth, front and rear cameras, and support for finger or digital pen input. It's also one of the few Windows 8 slate computers with a removable battery.
Kupa X15 Extreme Edition IVB architecture equipped with Intel Core i7 processor, coupled with 8GB of RAM, 128GB of SSD hard drive (and supports Micro SD expansion), packs with 10.1-inch 1920 x 1200 Full HD dual touch screen (supports 1024 pressure sense of electronic ink pen) to support Wi-Fi, Bluetooth 4.0,3 G (Mobile, China Unicom, Telecom one of three optional), USB 3.0, mini HDMI, dual front and rear cameras.
The Kupa X15 Extreme Edition has few feature such as customizable design module that allows to beoming POS credit card , ID card reader, fingerprint scanning, video recording and many other features.