Lenovo Miix 10 Windows 8 tablet ready ship on August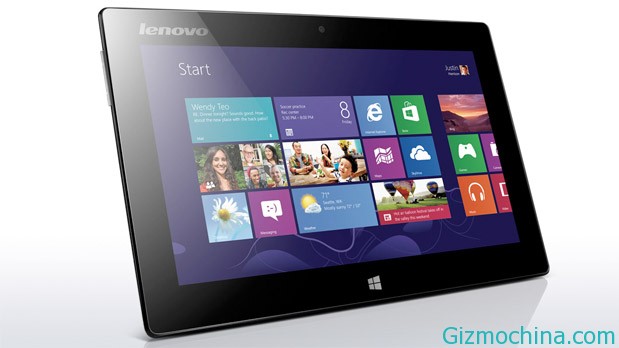 Lenovo is now unveiled their new Windows 8 tablet device, thats called as Lenovo Miix 10, as you can guess through the name, this tablet packs with 10.1 inch screen size.

Interestingly, this tablet will offers with $600 USD price tag and powered by 1.8GHz Intel Atom Z2760 CPU, integrated graphics, 2GB of LPDDR2 memory, a 1,366 x 768 native resolution, 64GB of eMMC flash, 802.11b/g/n WiFi, Bluetooth 4.0, 1MP front-facing camera and a two-cell Li-Polymer battery.
Lenovo is preparing the AccuType keyboard as a separateaccessories, but those keyboard will available shortly. This tablet will available on August 16th, 2013 and this is the interesting Windows 8 tablet right now.