OPPO is ready to unveiled OPPO Find Muse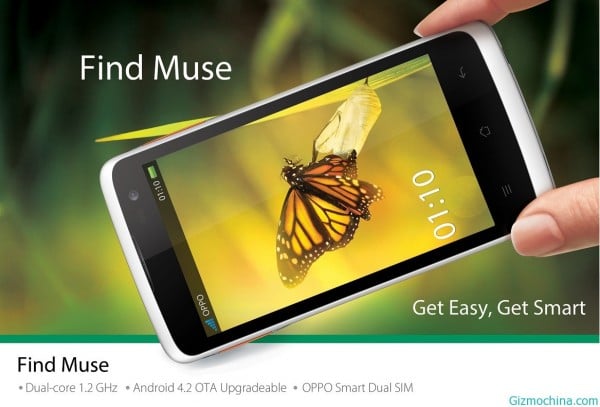 The one of Chinese smartphone manufacturer, OPPO is now ready to released their new products, the one of OPPO smartphone is OPPO Find Muse that ready to released on August. This phone is targeting for mid-end market but using the polycarbonat case that feel so comfort while in hand.
OPPO Find Muse is packs with 3 megapixel rear camera withh fixed focus and use a 0.3 megapixel front-facing camera and offers with $170 USD Price tag. This smartphone comes with Dual-core 1.2GHz processor, 512MB of RAM and running Android 4.2.2 Jelly Bean OS.
OPPO Find Muse is also carrying the Smart Sleep feature, which will activated the device when the eye is watching the phone screen, and vice versa when the eyes turn away from the screen, the screen will turn off automatically. This phone also has more economical battery, the battery technology is similar with the Samsung Galaxy S III smartphone. This phone is ready to release on August