Faea F2 Review By User
by Shine Wong Aug 8, 2013 8:15 pm0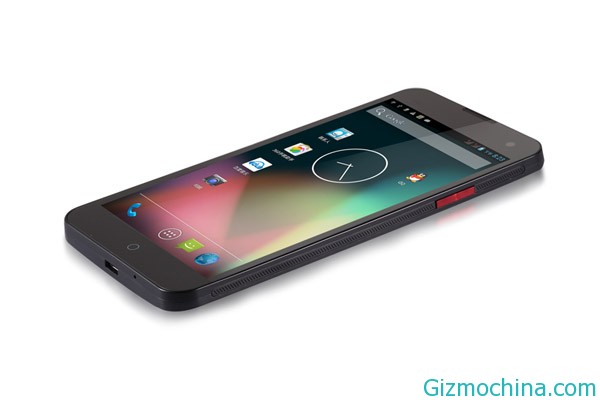 Faea F2 was lanuched a few weeks ago, it has a 5-inch 1080P FHD screen, and along with MT6589 quad-core processor, 1GB RAM, 13-megapixel rear camera, 5-megpixel front camera, install Android 4.2 OS. Here is a review by Faea F2 user from official forum.
First, let me watch the official introduction video:
Here is the Original post by mr. Bartman
Packaging
What I have noticed, a little bit more bubble wrapping would be good, the box arrived a bit dented, yet the phone itself was not damaged.
Camera
The F2 hardware seems to of very good quality and I like the fact that the camera does not protrude that much at the back.
The camera though is only taking pictures with aperture size 2.8 and not with 2.2 as adverised. Not sure how I can fix this. Maybe it is controlled by the camera application.
Great resolution and details in the pictures tanken, when compared to others they may seem to be a bit soft at fist until you zoom in and then you notice there is much more detail on the F2 pictures than on the ones taken with other phones at 13 Megapixel resolution.
Display
Great resolution, bright screen and it seems to have some sort of oleophobic treatment because I do not see that many finger prints on it.
Another thing worth mentioning: the auto brightness is working quite well yet the adjustment time is a bit too fast, e.g. if you cover the brightness sensor with your hand while holding the phone, it instantly changes the brightness.
Build quality
Excellent look and feel, back cover a bit hard to remove (difficult for me because I was a bit scared of breaking it). I am very surprised by the great build quality.
Battery
Great battery life, by the way and I liked the CPU special power saving feature that limits maximum CPU power to preserve battery. 
Accessories
The only thing that they should do is to include a free screen protector with every phone, ordering addititonal ones is great, yet shipping one with every phone would be a nice gesture (and the screen protector installed by default, wow that would be excellent service).
From what I have noticed, the provided charger is a bit suboptimal because it only outputs 150 mAh (at least that is what is stated on mine). 
Strange thing: I have received a black phone but white cables and chargers, yet that is not really a complaint.
Verdict
This Faea F2 by far the best phone I have ever bought from China and I have imported the Jiayu G2S (nice but was too small), the Star N9389 (had horrible issues with stock firmware, volume button falls off), Zopo ZP810 (auto brightness does not work at all, a bit heavy), iNew i4000 (slow, managed to shatter the glass by the slightest touch on the glass frame), Mlais MX58 Pro (battery eater).
Way to go Faea for such a great phone. The F2 is perfect in size and looks, just amazing and stunning at the same time.
Resource: http://forum.faeamobile.com/thread-858-1-1.html
Faea F2 Elite will come soon, with better 1.5GHz MT6589T processor, and 1GB/2GB RAM, 16GB/32GB ROM.