Lenovo IdeaPad Flex 15 bring Intel Haswell and offers with $649 USD price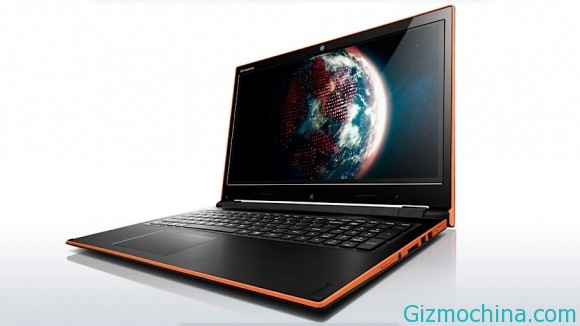 Along with Lenovo IdeaPad Flex 14, Lenovo is also bring the latest Flex 15 seed into the market in October. This is the laptop that packs with 15 inch screen size and support for multitouch screen.

Comes with slightly thicker design of the Lenovo IdeaPad Flex 14, Lenovo Ideapad laptop Flex 15 is the convertible laptop that can be folded 300 degrees.
In addition to the presence of a 15.6-inch touch screen with Full HD 10-point multitouch support, convertible laptop based on Windows 8 64-bit operting system also has been fully supported by the power of Intel's Haswell processor up to Core i5 collaborated with Intel HD Graphics 4400 and sports with up to 8GB of DDR3 memory.
Not only that, this laptop also comes with the option of storage media with up to 500GB hard drive or 128GB SSD, and powered by a 4 Cell Lithium-Ion battery that can deliver durability up to 9 hours operation for single charge.
The Lenovo IdeaPad Flex 15 is offered with $649 USD price tag per unit.