Review: Amoi Big V Series II A920W Android smartphone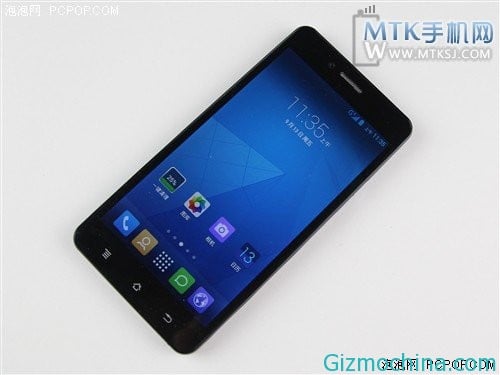 Amoi A920W is a 5-inch Android smartphone. At first sight, this phone has a rigid design to attract. The phone is packs with 5-inch screen size with 1080p display capability.

The new Amoi Big V Series II A920W is equipped with 1.5GHz quad-core processor, sports with 2GB of RAM, 32GB of ROM, and coupled with 8 megapixel front-facing camera and 13 megapixel rear camera.
While this phone has a nice specs, but this phone is entering the mid-range phone since offers with 1499 yuan price or around $244 USD price per unit, it makes feel very pleasant surprise.
The new Amoi A920W smartphone uses a 5.0-inch screen display, packs with 8 megapixel front-facing camera, and has ambient light sensor, gravity sensor. In the bottom of the screen there is a three soft button with flash, even we can see the button at night ordark environment.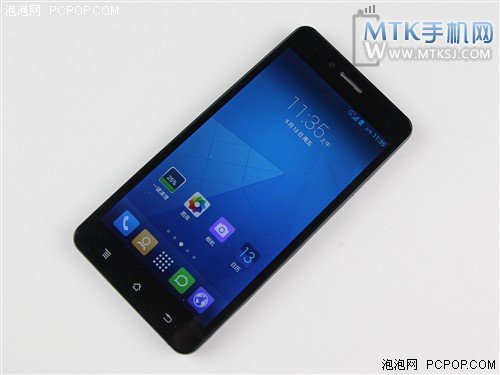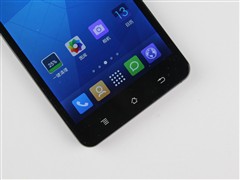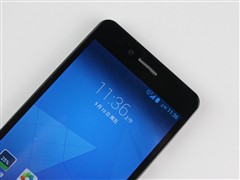 One the left body, there is the volume keys while on the right of the body is the power button. The button is quite good, the key process is quite appropriate. The top of the phone is 3.5mm headphone jack and micro-USB data interface, and the microphone is on the bottom. Overall, Amoi A920W exterior design more acceptable, and there is not much need to narrative content.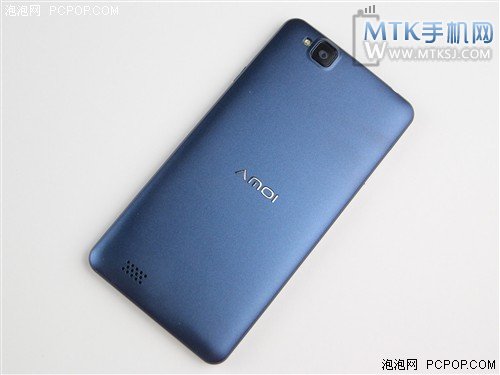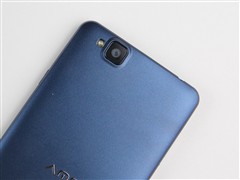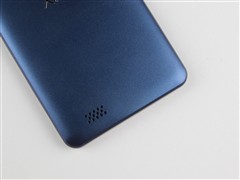 The back cover of Amoi A920W covered with a matte plastic material, the overall look is very rigid. But when the real use, we will find material which compare fingerprints. Back to the top of a 13 megapixel main camera, slightly convex. While the Amoi Logo locate on the centre , the speaker locate on the lower left position.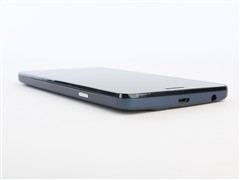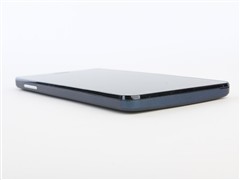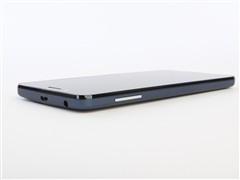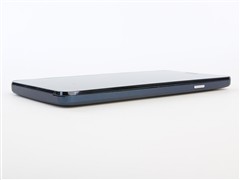 T
Open the back cover, you can see Amoi A920W battery slots and two SIM card slots with micro-SD expansion card slot. The machine supports WCDMA / GSM network standard dual card dual standby, namely mobile 2G, 3G, China Unicom 2G, 3G networks. Amoi A920W batteries with a 2200 mA when the removable battery.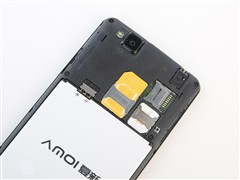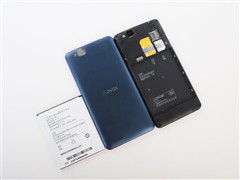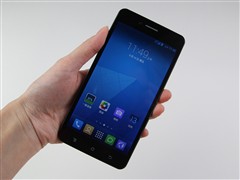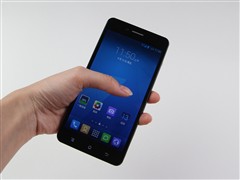 In the grip convenience, Amoi A920W 5-inch screen, you want one-hand operation indeed there are some problems. In use, one-handed operation can almost touch the phone 1/2 of the screen, so you want to use it for a friend, Xiao Bian suggest you play with two hands.
Amoi A920W Operating System: The new flat icon design
Amoi A920W running Android 4.2 jelly Bean operating system, the interface UI after a depth of customization and optimization, usability and functionality are very good. Here we take a look at the interface part Amoi A920W what are optimized.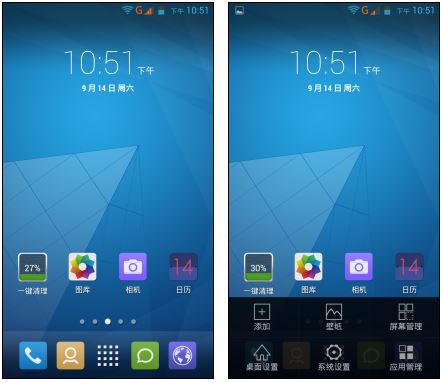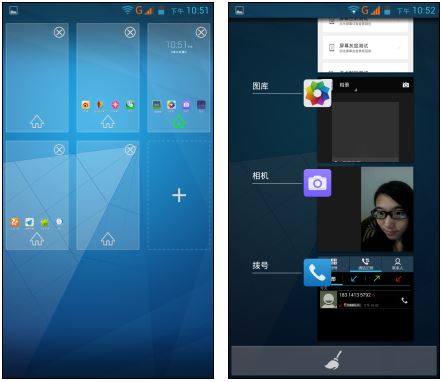 So popular in the flat when the Amoi A920W have taken advantage of using the new flat design. Will own icons and widgets are used relatively flat design, the overall feeling refreshed a lot.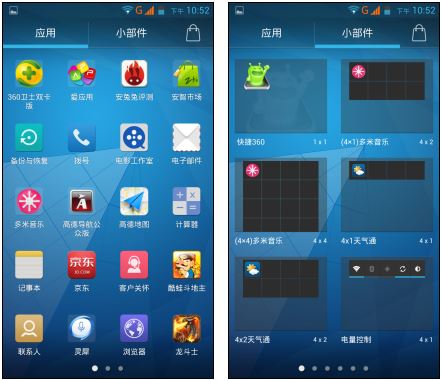 Th
In system operation, Amoi A920W there are several more useful little feature. For example click on the menu button brings up wallpaper, screen management, desktop settings, system settings, application management several functions; long press on the screen you can quickly change the wallpaper; Long press the HOME key to see running programs; zoom gesture can globally previews.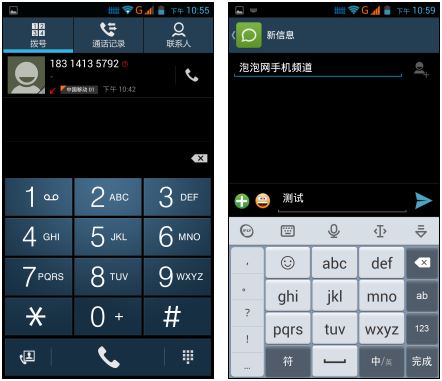 All application interface, we can see that uniform flattening of icon design, the overall feeling is very little fresh. All programs and applications are divided into two parts, small parts, which is similar to most Android phones. In the upper right corner there is a small folder button, when clicked directly into the application market is very convenient.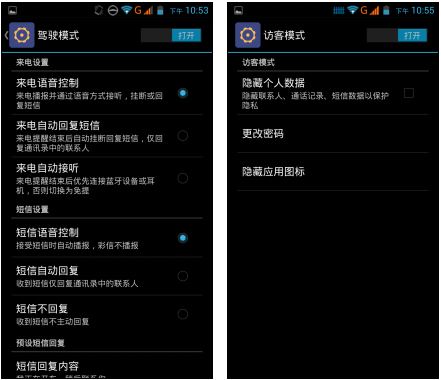 Amoi A920W added guest mode can hide contacts, call logs, text messages and other relevant data as well as hidden third-party applications to fully protect your privacy. While adding unique driving mode to help you safely travel.
Amoi A920W Performance Review: casual games run smoothly
Amoi A920W uses the 1.5GHz MT6589T quad-core processor, 2GB of RAM, it can be said quite satisfactory in terms of configuration. Faced with such a configuration, here is the benchmark test and running the popular games.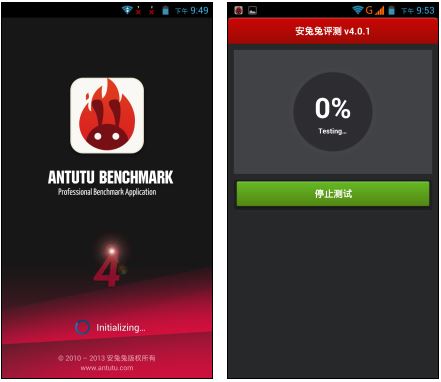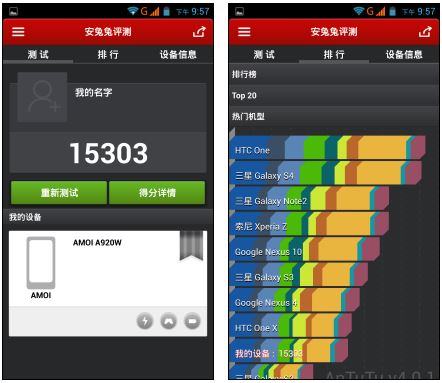 AnTuTu Benchmark test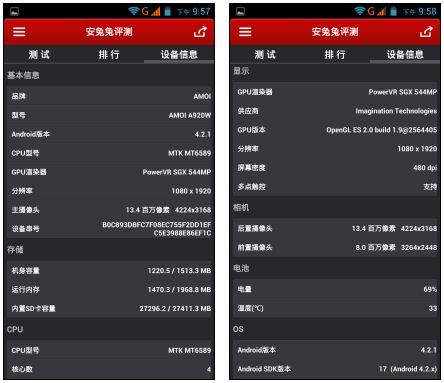 T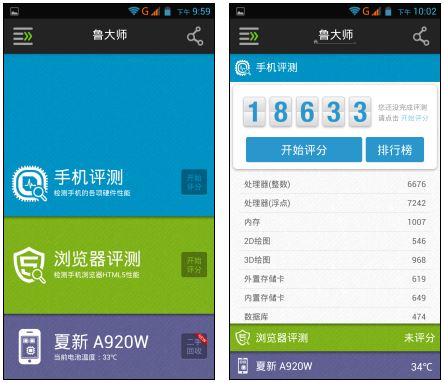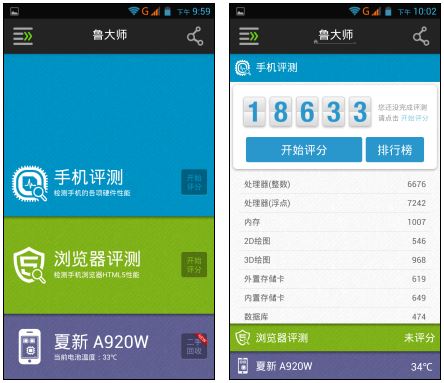 This article comes from MTK mobile phone network http://www.mtksj.com
Master Lu Test
Becnhmark test and Android phones are targeted at both the hardware test software, they can be a key to run the full test project, through the memory performance, CPU integer performance, CPU floating point performance, 2D, 3D graphics performance database I / O , SD card read and write speed and many other performance tests, and the phone's overall and individual hardware performance score. This article comes from MTK mobile phone network http://www.mtksj.com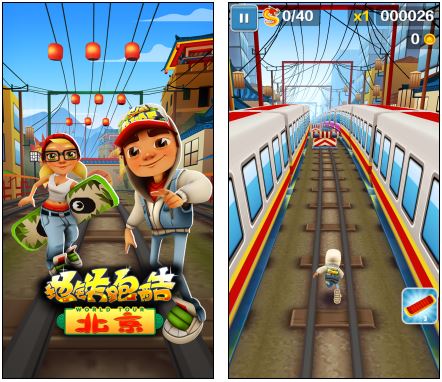 Subway Surfer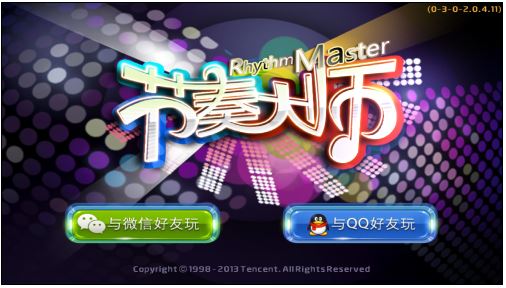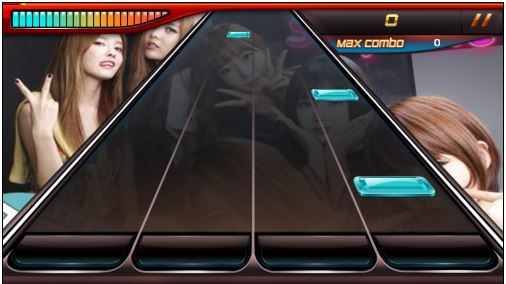 Rhythm Masters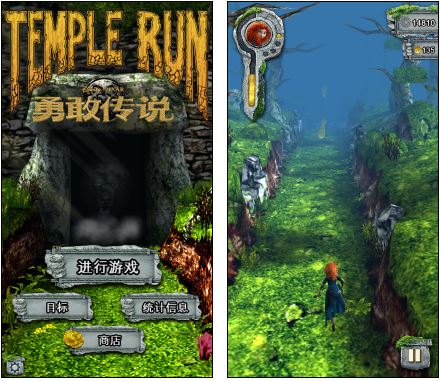 Temple Run Brave
Good light to see run points is not apparent, but also to take the game to test specific. Xiaobian currently the most popular rhythm master, Temple Run Brave and Subway Surfer Metro Parkour three games for testing. With the actual results to tell you, Amoi A920W performance experience in the end.
Amoi A920W Picture example: 13 megapixel camera image clarity
Amoi A920W is equipped with a 13 megapixel main camera, at present regarded as the top of the camera configuration. In everyday use, how this camera can handle your need? Here are the results.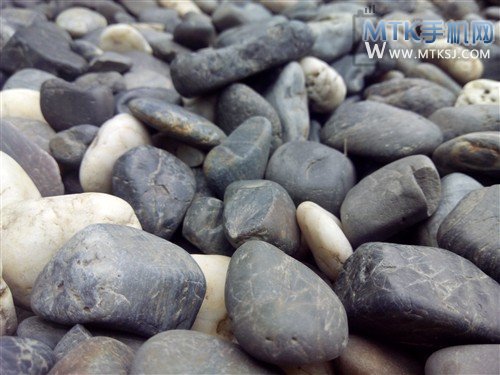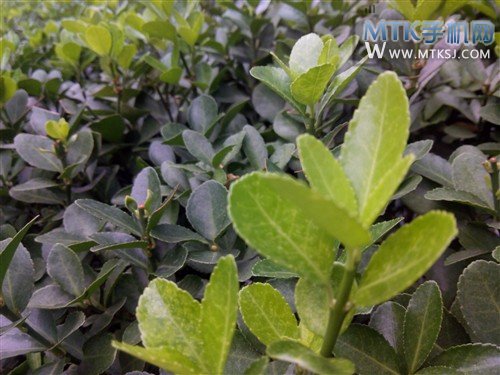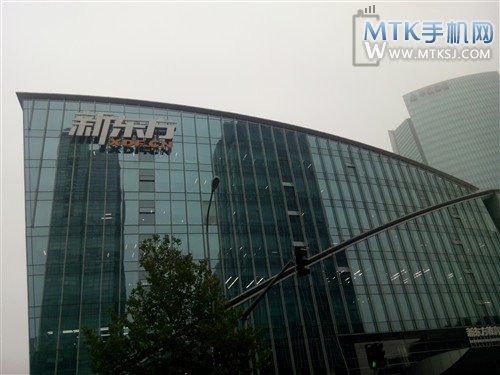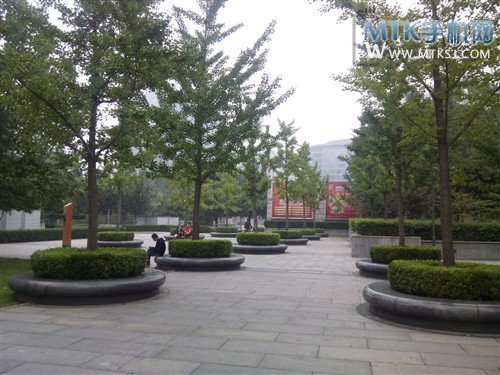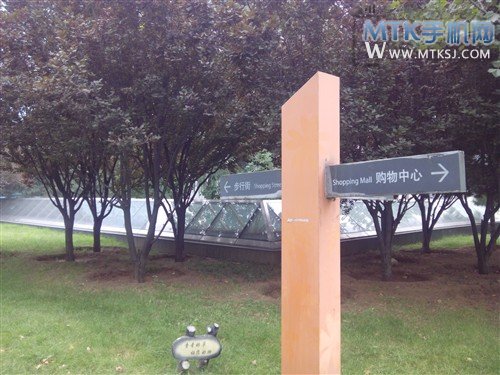 Outdoor proofs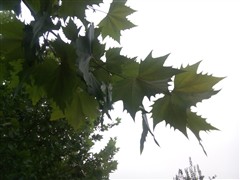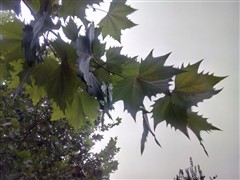 Left: did not open HDR Right: Turn HDR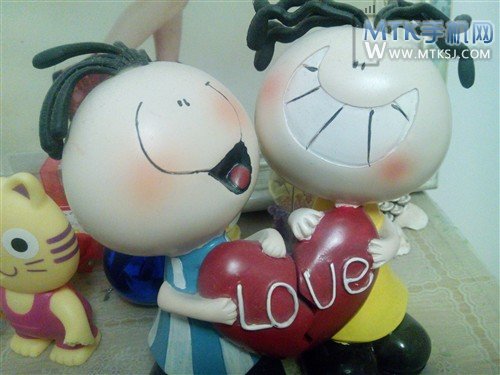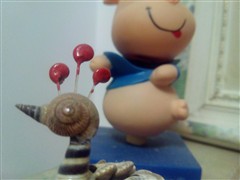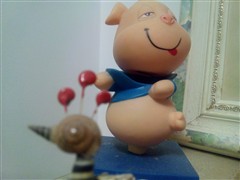 Indoor proofs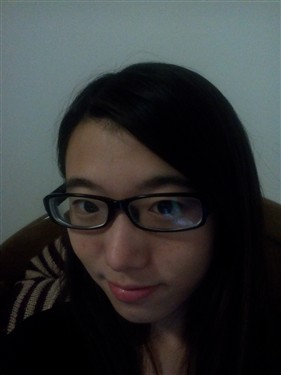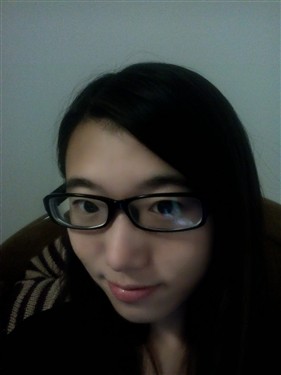 Left: not open beauty right: On Beauty
Amoi A920W camera interface is quite satisfactory, the top row is the function display, below is the viewfinder screen capture button in the bottom position. Ado, take a look at proofs it.
Summary: Mobile phone with 1499 yuan millet 2A a price, but in terms of performance is not lost millet 2A. The phone feature is the flattening of the system interface design and 13 million pixel camera and front camera aspect 8,000,000. The phone is more suitable for those who love taking pictures, love fashion of young people.
Overall, pretty good performance Amoi A920W. In three games when running, can be more smooth finish. Therefore, performance games, as long as the user does not have too high demands, the use of the phone is actually fairly cost-effective.