Baidu launch Chromecast-like device TV dongle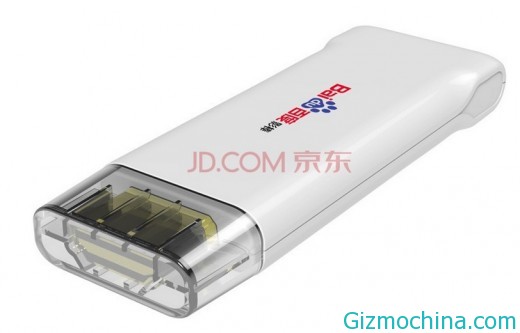 Baidu is now launch the new TV dongle, it's follow Google which has been launch the chromecast. The device is being sold on e-commerce site for 198 yuan or around $32 USD price tag.
The device has a several features, such as streaming content wirelessly from mobile devices (smartphones, tablets or laptops to TVs). Moreover, this device is also supports DLNA, Airplay, and BDPlay iQiyi content. so you can watch videos on your TV easily.
Other than the TV dongle, Baidu has also been following in Google's footsteps for a couple of other products – one of them a Google Glass-like wearable technology product initially code-named 'Baidu Eye'.