Foxconn already making 10,000 unit "Nokia-Android" phones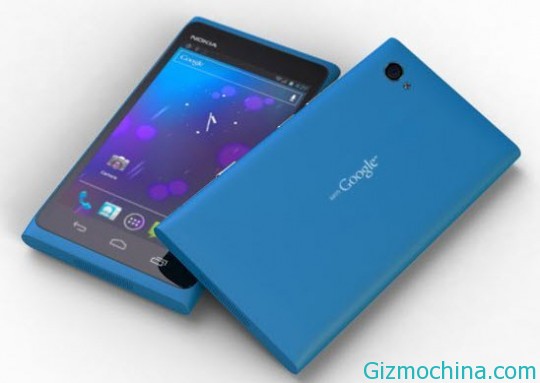 Chinese site and Weibo account CTechnology, with a pretty good track record of China based smartphone leaks, has more details about this cheap Nokia Android. Those Nokia cheap phone will be running Android OS codenamed "Mountain View" as a "Plan B", if they failed to break through with Windows Phone.

And now we have a leaked information that Foxconn is already making those phone for 10,000 unit but not sold since Nokia is merge with Microsoft.
While for now, the development is not stopped just yet, since Foxconn is still making of Mountain View smartphones. In fact, before the announcement of sale, Foxconn has already manufactured and delivered a batch of more than 10,000 prototype Mountain View units.
The device, based on Qualcomm Snapdragon 200 8225Q chip,  was being developed and tested by Nokia's Beijing based R&D team, and was already at somewhat advanced prototype stage.