MLais MX59 comes with 2GB of RAm and 32GB of ROM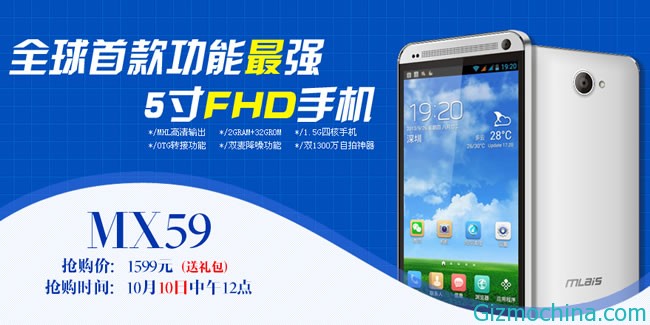 After the rumors about the new MLais smartphone was spread out in the net recently, is now we have the information about the MLais MX59 Android smartphone, the new MLais MX59 is now officially hit the market on October 10th, 2013.

The new MLais MX59 will bring the new memory capacity wich offers with 2GB of RAM and 32GB of ROM, the phone will has starting the price arounf 1,599 yuan or about $260 USD price tag, comes with the double battery, headphone, charger and data cable as original package.
The new MLais MX59 is also support for USB OTG and MHL features, while the OTG is capable to attaching many peripheral such as keyboard and USB Flash Disk and MHL feature can be attach thedevice to the TV screen and also supports for improve call quality noise reduction, built-in electronic compass and other sensors.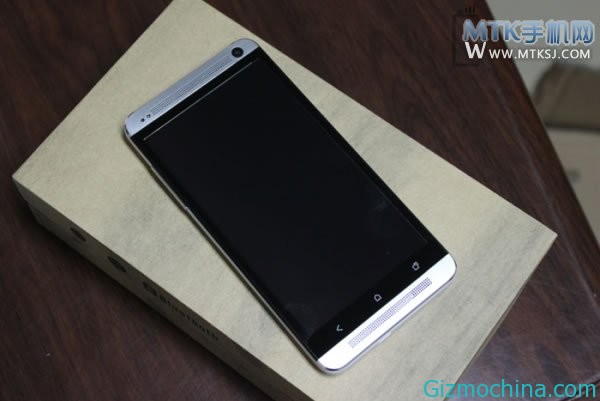 The MLais MX59 has nice design, while the overal design is similar with HTC ONE design style, the body built from magnesium alloy that make this phone is look solid and stable.
The new MLais MX59 is powered by MTK6589T processor,  sports with 2GB of RAM and 32GB of ROM , the screen is 5 Inch with 1080P Full HD and suing Corning Gorilla Glass screen, the battery is 2500 mAh, running Android 4.2 Jelly Beanb operating system, the phone network is working on WCDMA + GSM dual sim dual standby.