The next Samsung Curved phone is the Galaxy Round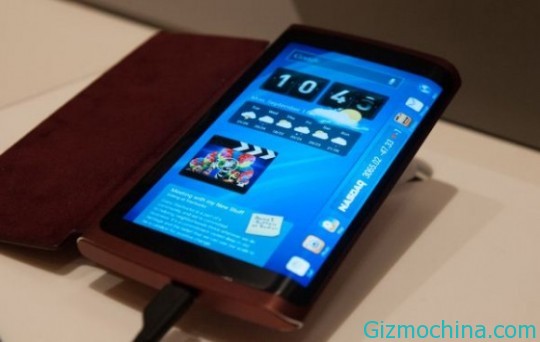 Samsung Electronic is reportedly get a new trademark for the next Samsung smartphone, those name are "galaxy Round", which is expected to be used for their upcoming flagship handset that has a curved display panel design.

The new Samsung device will officially be introduced as soon as possible this week,  and also planned to be included in the market with the  Galaxy Round.
The  United States Patent and Trademark Office reportedly  has given permission to use the trade mark last  week. The  upcoming Samsung latest Galaxy lineup is reportedly going to  come with 5.7 -inch display panel. Meanwhile, according  to Reuters, Samsung Galaxy Round has the curvature display panel in both sides, this phone prptotype has been show at CES 2013 few months ago.
The new Galaxy Round will running Android 4.3 Jelly Bean operating system and packs with 8 megapixel camera and powered by Quad Core processor, support for 2GB of RAM and has S Pen stylus for handwriting and touch the screen.