ViVo is ready to compete with OPPO N1 for rotating smartphone camera
/www.gizmochina.com/wp-content/uploads/2013/10/Vivo-cameraphone.jpg">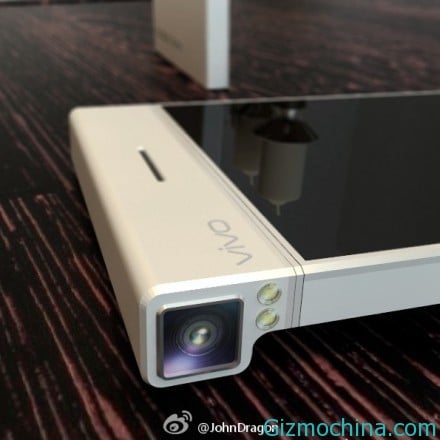 While for now, we found the OPPO N1 as the camera-centric smartphone taht offers with rotating 206 degree camera, and now we have another products that also packs with rotating swivel camera, that's the ViVo X3.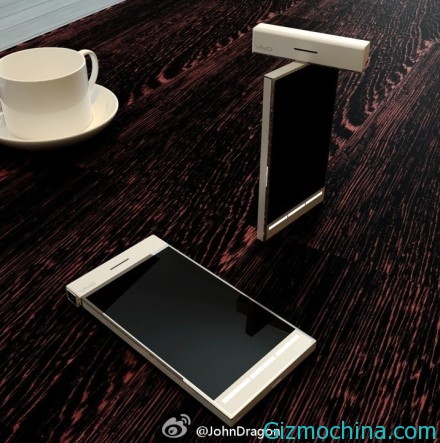 The new upcoming VoVo smartphne will packs their products with the rotating camera, this ViVo X3 smartphone is using the Nokin lense in the camera to support a high-quality picture in their products. As you can see the leaked image above, the phone is look nice and very attractive design.
Vivo X3 will using the different approach with the OPPO N1 rotating camera, while the OPPO N1 can be rotate from up and bottom direction the new Vivo X3 camera can be swivel from left to right direction. The camera rotating design is similar with Nokia Xpress Music 5700, butthe camera is located on the top area of the phone.
Vivo is claimed that the camera will has 1/1.7 inc with 20.2 megapixel sensor and aperture f/2.0. The camera will using Nikon Expeed technology that offers more powerfull for taking a picture.
It seems the new debut for samrtphone camera centric feature ahead.