Huawei Ascend P6S smartphone leaked on AnTuTu benchmark test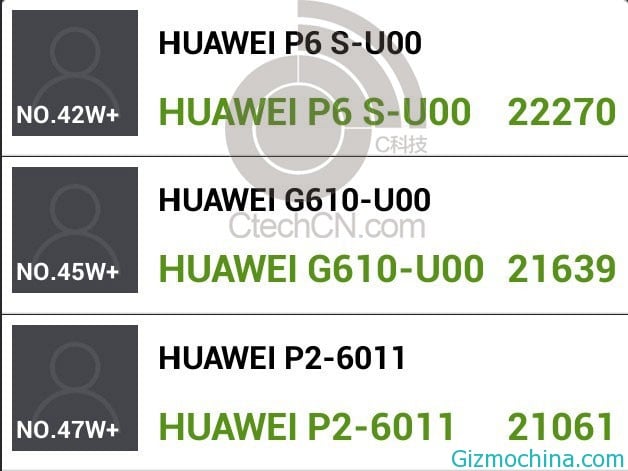 Huawei seems ready to preparing their new Android smartphone, the new smartphone known as Ascend P6S, this is the upgrade version from Ascend P6, the new P6S is leaked through AnTuTu Becnhmark test.

The new Ascend P6S is got the good score point. The new Ascend P6S is leaked from AnTuTu benchmark site and finished with a score of 22,270. The score is not bad either for a mid-range, value phone. And while the clock speed isn't listed, it is believed that the processor was running at 1.6GHz. And it seems powered by quad core K3V2+ processor.
The fomerly product, Ascend P6 is the thinnest phone with only 6.18mm body thickness, and the new P6S seems ready to has more thinnest body rather than a predecessor. According to rumors the new Ascend P6S will ready to hit the market on December this year.