Tizen OS running on Samsung NX300M camera device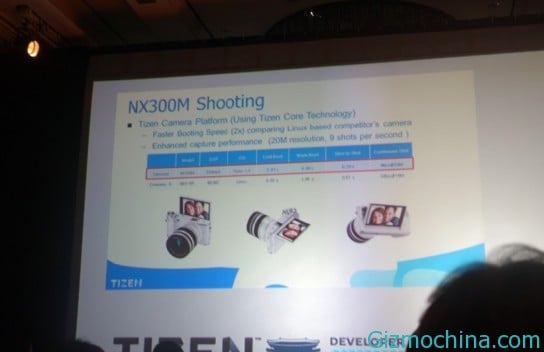 Samsung is finally unveiled the Tizen OS platform. They have been held the Tizen Developer Conference, the Samsung Vice President Jong-Deok Cho presented the Tizen 3.0 will support 64-bit architecture of the Intel and ARM chipset.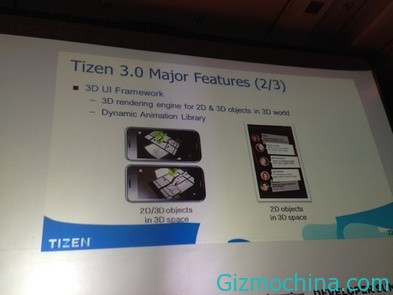 Tizen 3.0 operating system also brings a 3D interface for the display and performance of the more interesting applications.
At the event also revealed that Tizen is not only developed for mobile phones, but also other devices such as cameras. Samsung NX300M is the first Samsung camera that running with Tizen operating system.
Jong-Deok Cho said that the Camera with Tizen platform has 2X faster than Linux-based platforms. The camera supports 20 megapixel resolution and is capable of capturing 9 images per second. Samsung mirrorless camera NX300M was launched last month at a price of 890,000 Korean won (approximately $900 USD) with 18-55mm kit lens.
While the first mobile device with Tizen operating system will reportedly launch in the first quarter of 2014. This will be the first Tizen phones running version 2.2.1. Meanwhile, the Tizen OS 3.0 with multi-user features sliding predict third-quarter of 2014.