UMI X3 with 64GB of ROM has unveiled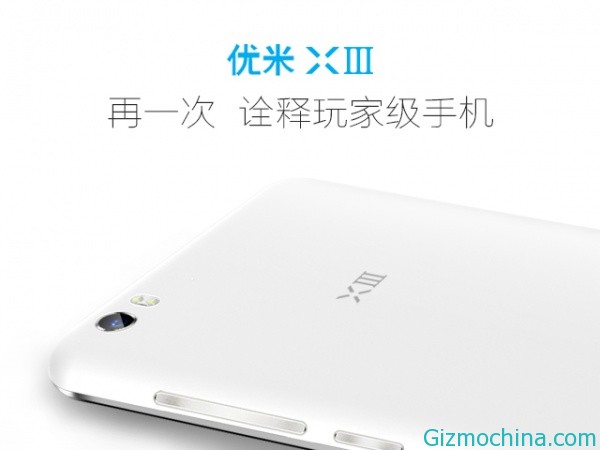 After we've covered the news about UMI X3 smartphone recently, is now we have the official release of the new flaghsip smartphone, UMI X3.
Following the hype, the new UMI X3 smartphone is also powered by MediaTek MT6592 octa-core processor and packs with Gorilla Glass screen display.

Umi has announced the Umi X3 with MT6592 + LTE/4G. If the X3 comes out sooner rather than later, it may be the first MTK LTE mobile to market. The Umi X3 MTK6592 + LTE has been reported to be manufactured with a one-piece metal frame, and be a super-slim 7.2mm.
The UMI X3 will be introduced in two versions, namely to support TD-SCDMA + WCDMA 3G dual versions and support for LTE version of 4G. Dual 3G version will be equipped with 5.5 inches 1080P resolution screen, the screen sames as the LG's Optimus G Pro screen, with high brightness, contrast and a wide viewing angle, the more important is to show the effect of extraordinary, UMI X3's screen size is slightly higher than Optimus G Pro, 5.5 inches, with 1920 x 1080 resolution, but a good physique using giant screen display is definitely worth the wait.
In addition X3 there is a surprising change before the news that the version of the built-in dual 3G with 2GB of RAM + 32GB of ROM, the message currently available show that in order to meet all of the large storage space pursuit of UMI X3 internal storage space of up to 64GB. For general users, 32G already can no longer add another memory card.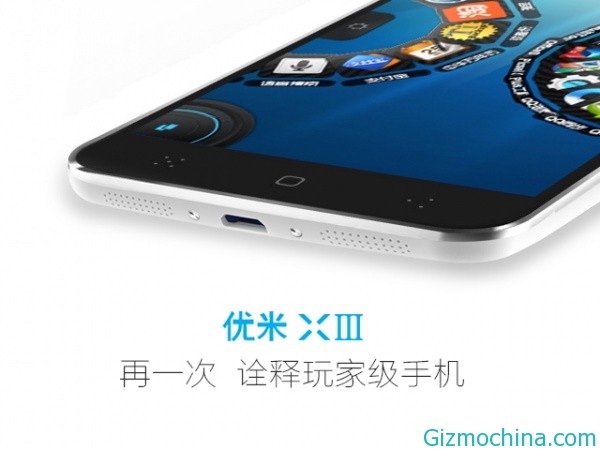 Or in cooperation with TSF UI
Official website pictures show excellent exposure of UMI X3 equipped with a new UI, cool transitions, from the details of style and semicircular auxiliary menu view, there may be TSF UI. TSF UI has a unique interface with a variety of cool plug-ins and other useful products TFS SHELL get a lot of users. Prior to this, X2 and other products have been and elves and other brush-depth cooperation, to create a rich user experience available ROM, also aims to become a "enthusiast phone" X3, presumably will bring a new system experience.
Far superior meters X3 has shown a large majority of the elements underlying quality products needed, 7.2 mm slim accommodate 3150 mA of battery and placed in the end portion of the dual speakers, etc. to show the progress of technology, hardware there are some of the main frequency MTK6592 eight-core 2GHz, 5.5 inches LG LTPS 1080P resolution display, 2G RAM +64 G ROM memory and a large 14-megapixel camera , and so on, more in-depth customization system that can become real " Players level phone "a thin user testing.
In addition to the official also issued a "surprise, there are expectations, life infinitely better" microblogging, may mean that there are more surprises follow, such as price, time to market, etc. If you are a player, then a fever, UMI X3 is undoubtedly noteworthy recent domestic new products.