Bluebird BM180, dual-boot Android and Windows Phone 8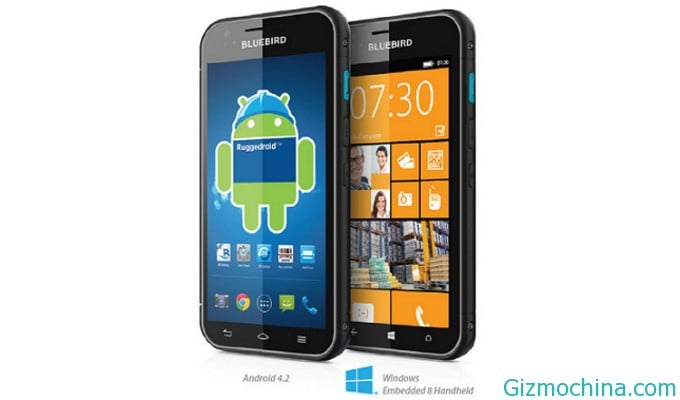 Today, some smartphone manufacturer is trying to embed their products with dual OS (operating systems), while AINOL tablet device is running with dual OS Android and Windows 8, and GeeksPhone is alos ready to unveiled their new smartphone that packs with Android and Firefox OS, is now there is another manufacturer, Bluebird is also has dual OS smartphone.

Bluebird BM180 is the one of smartphone products that comes with dual operating system, there is Android and Windows Phone 8 inside, this phone is built by Korean manufacturer and ready to compete with another products in this segments.
The Bluebird BM180 has two model options that offers with 1GB of RAM with 8GB of internal storage and the other model is sports with 2GB of RAM and 16GB of internal storage, the latest model is targeting for hardcore user who need more application running in same time.
The Bluebird BM180 is powered by Cortex A15 dual-core processor, packs with 5 inch screen size with 1280 x720 and 1920 x 1080 pixel screen, the 720p HD issuitable for Windows Phone platform while the 1080p is suitable for Android platform.
This phone is also packs with 8 megapixel camera and LED Flash light. LTE 4G connectivity, HSPA+ and runnning Android 4.2 JellyBean and Windows Phone 8 to choose. There is no information about the release date but It's phone will available in the global market for the near future.