Nokia X and Nokia X+ as the Android phone from Nokia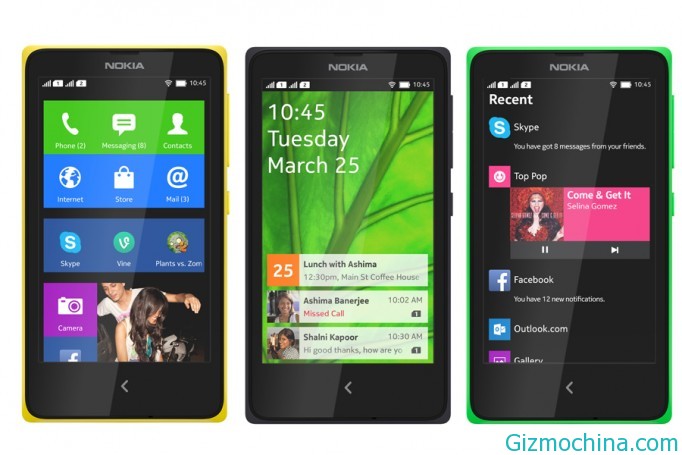 Is the big day for Nokia since 2010 Nokia says, "There is no Android Phone from Nokia", and now we have a Nokia smartphone running with Android OS.

The phones are Nokia X, Nokia X+ and Nokia XL. Those phone has a similar design but the Nokia X and Nokia X+ is trageting for low-end market, those phone has LCD IPS with 480×800 pixel but has nice viewing angle. The phone is also packs with 3 megapixel camera that has panorama mode and video recording capabilities.
The Nokia X will be ofered with $122 USD price tag wile the Nokia X+ will be offered with $136 USD price. here is the video of Nokia X running with Android operating system.