HiSuite is update, now support for KitKat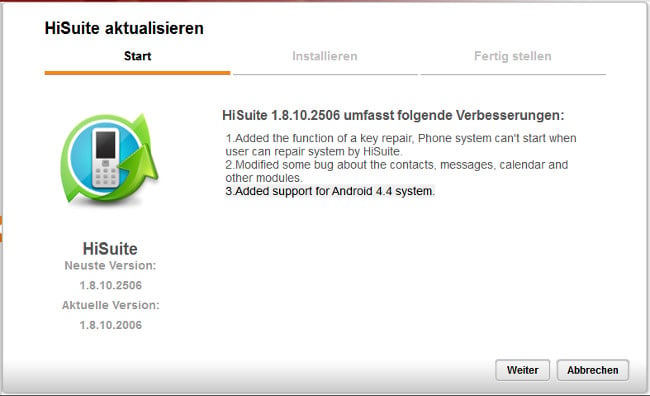 HiSuite is the desktop manager for Huawei smartphone/tablet device, is now the HiSuite apps has been update to v1.8.10.2506, this update brings some enhancement and support for device which running with KitKat.

This update is now support for Huawei Ascend P6 which has update to Android 4.4 KitKat operating system.
Unfortunately, this new HiSuite aplication is not  available to download as a standalone yet on any Huawei download web sites but this aplications is still showing as advertisment. So the user has to check the update button on their HiSuite program on a PC, and the application will downloaded automatically.