Tencent is acquire Jingdong for 15% of stakeholder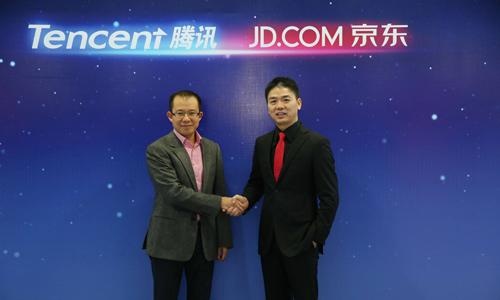 Tencent is the one of Chinese Internet giant, which is best known for its wildly popular messaging service WeChat (known as Weixin in China), is reportedly in has acquire the biggest online retailer store in China, Jingdong.

This efforts is the strategy to take the Chinese online market share and they ready to compete with Alibaba in the smae business area. Tencent has acquire the JD.com with $214 million USD.  The transaction, will issue new shares. Completion of the transaction at the beginning will get about 15% of the shares.
After this transaction, tencent will get the maximum boost for online store inclunding tencent QQ for Businees to consumer (B2C) or consumer to consumer (C2C) market. They also will cooperate with online payment method service in the Internet.