Here is the 6 popular smartwatch on the market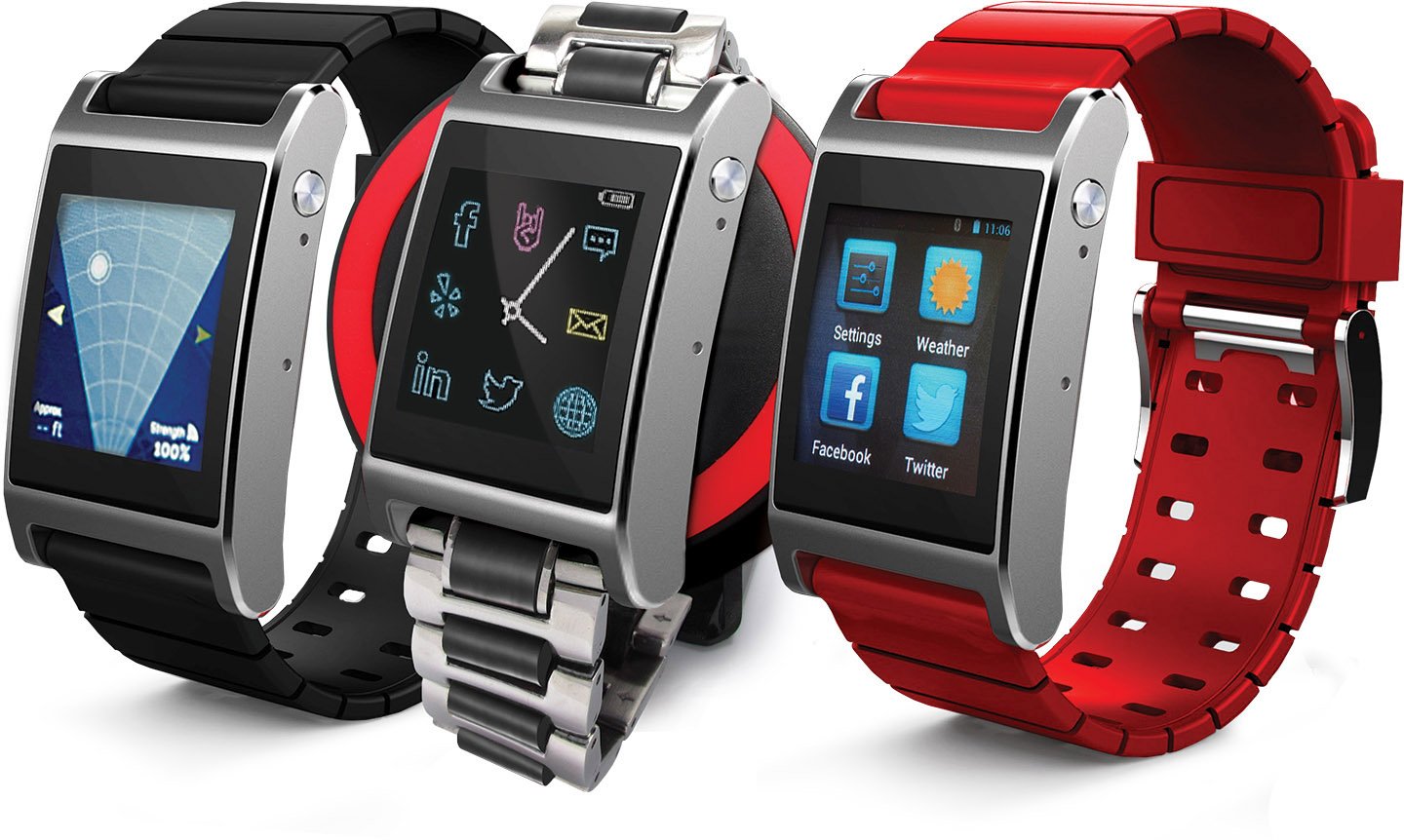 Smartwatch is the wearable device that increasingly popular today, since Apple has planning to make the iWatch, Samsung is trying to stealing the startline with Galaxy Gear.

There is another manufacturer that also release their own smartphone, and now they becoming more popular, the list of popular smartwatch are : Qualcomm Toq, Samsung Galaxy Gear, Sony Smartwatch 2, Pebble, Meta Watch Frame & Strata and Goophone Smartwatch.
This list is not represent the better feature, nor of the popularity, here is the details: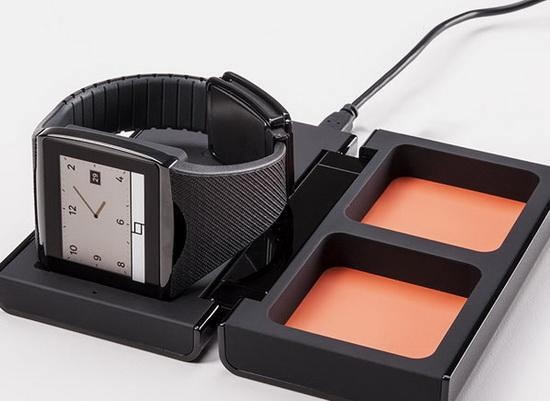 Qualcomm Toq is theone of smartwatch that available in the market today, this device is becoming more popular since came from chipset maker Qualcomm, this wearable device is packs with low-power Qualcomm Mirasol screen technology, has good readability in direct sunlight. This smartwatch can be recharge by wireless charging but there is no NFC functionality and the interface is not user frinedly for some users.
Qualcomm Toq is running with Android 4.0.3 operating system and offerswith 1540 yuan or around $250 USD price tag, has 91 gram of weight and look litle bulky, can be using for few days in a single charge.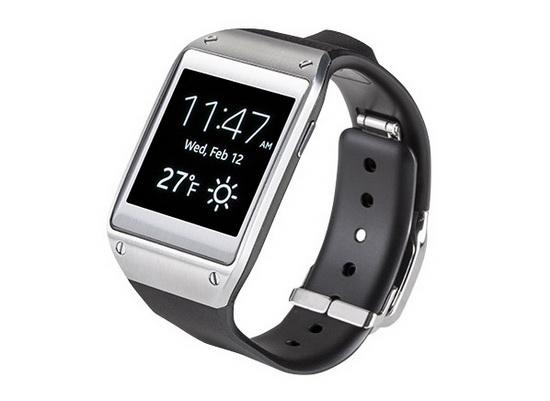 Samsung Galaxy Gear, this is the smartwatch that ready to compete with Apple iWatch but until we write this article, Aple did not release the iWatch yet, and samsung has unveiled the new Galaxy Gear 2 and Galaxy Gear Neo along with Galaxy Gear Fit that show at Mobile World Congress 2014.
Samsung has making a new move since they release Galaxy Gear as a smart wearable device in the market, but  the first version is lack battery life until they release the next generation Galaxy Gear through Gear 2 and Neo. This device is smart enough as a smartphone companion, support for NFC, Bluettoth, camera that can record 720p video and has gyroscope and motion sensor.
Samsung Galaxy Gear is offers with 250 USD price tag, compatible with most Galaxy smartphone and the new version of Galaxy Gear 2 is running with Tizen OS.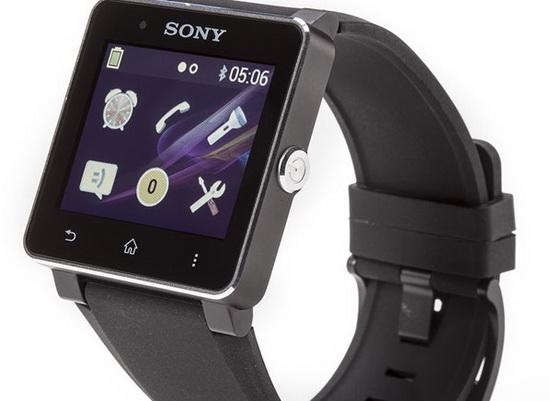 Sony Smartwatch 2 is yet another smartwatch in the market today, this is the smartwatch that offers a few features for athlete, interestingly the battery can be use for three days in single charge, running with Android 4.0 and has NFC capabilities. The user can change the strap with plastic, or leather that can be match with various color. Unfortunately, this device is little complicated to use since the apps which installed on the device must be syncronize using SMS or phone call. Sony offers the $240 USD price for their wearable device.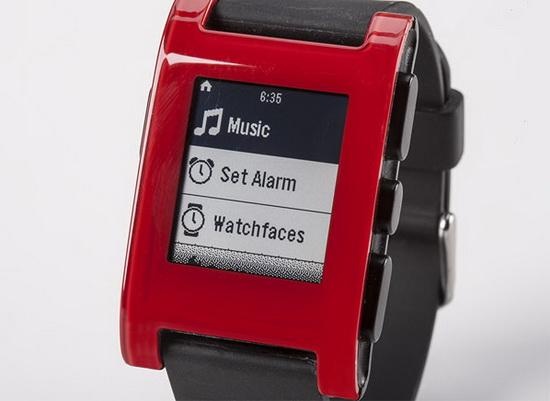 Pebble Smartwatch, this is the nice smartwatch with simple design, the user can pair this smartwatch with Android or iOS device, while for now, Google PlayStore and Apple AppStore hass accept the Pebble Store in their store so the user can add or remove the apps in their smartwatch directly.
Pebble is using eInk screen, so this phone is appear with grayscale display but this can using for a week in a single charge since eInk has low power consumption. The new version of Pebble smartwatch is built from metal body that looks more elegant and exclusive, but the Pebble smartwatch can be modified by the user, since there is many Pebble user forum that can make the Pebble smartwatch looking good and unique.
The Pebble smartwatch is offers with $150 USD price tag, weight for only 40grams and working with Android 2.3.3 or iOS 5.0 or later.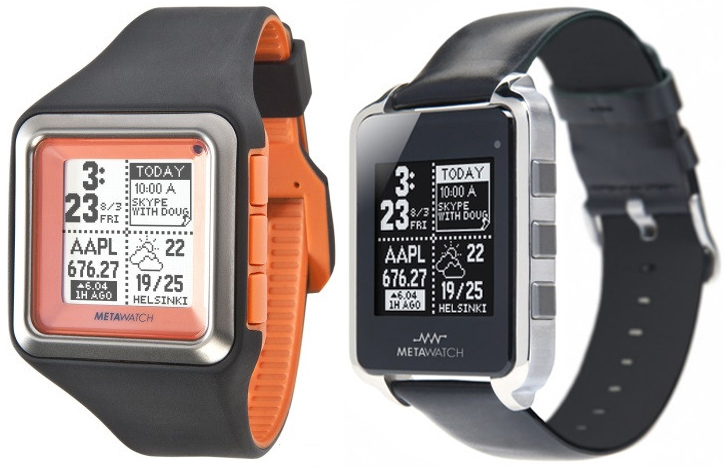 MetaWatch & Strata, is the smae smartwatch, the different is in the body material, MetWatch is using the metal frame with leather wristband while the Strata is using the rubber and plastic material. Both device offers 96 x 96 pixel and offers a grayscale screen, both device is also has waterproof and working with Android and iOS platform.
The Smartwath & Strata is offers with $230 USD price tag, can be used for 4 – 7 days in a single charge, the device has 77gram of weight.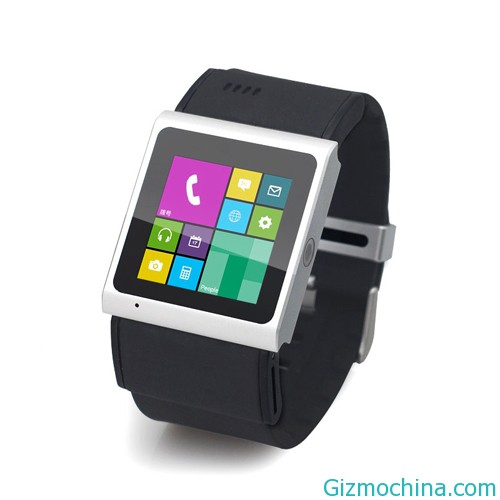 Goophone Smartwatch is the one of smartwatch that come from Chinese manufacturer, this has 1.54-inch screen, 240*240 pixel display, along with 1.2GHz MTK MT6577 dual-core processor, 512MB RAM and 4GB storage. There is a 2-megapixel camera on the right side. This smart watch is different with Sony Smartwatch or Pebble, it can work on 3G network directly, has a micro SIM card slot on the wristband. This Goophone Smart Watch has $299 (2G) and $349 (3G) price tag on Goophone official shop now.