Xiaomi RedMi 2 specs is unveiled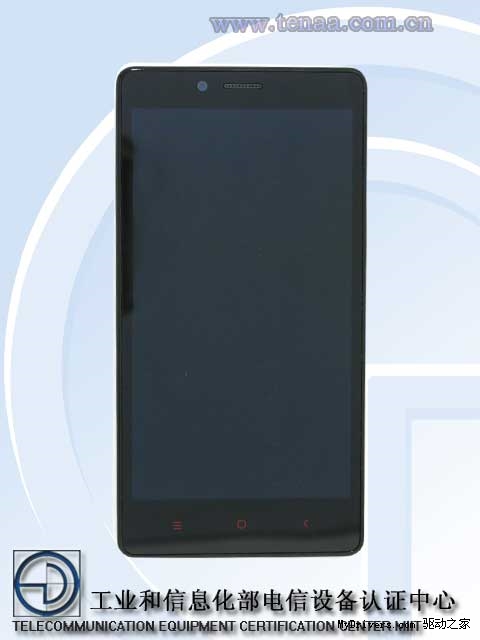 Xiaomi is ready to releasing the Xiaomi RedMi 2, this phone is the second generation of Xiaomi RedMi, while Xiaomi is ready to entering global market the Xiaomi Hong Mi is change the RedMi for global market name.

Xiaomi is already release the Xiaomi RedMi phone in Singapore, and the upgrade version is ready to release as the Xiaomi RedMi 2 and accrding to Teena website, the Xiaomi RedMi 2 smartphone will be available in two version since the model number is appear as 2,013,121 and 2,014,122.
Both phone will has 5.5 inch screen size with 720p screen resolution while the dimension is 154 × 78.7 × 9.45mm with 192gram of weight. Powered by 1.7Ghz MT6592 processor the phone will also has 1GB of RAM and 32GB of internal storage, withmicroSD card expansion support. The phone is also has 13 megapixel camera and running with Android 4.2.2 Jelly Bean oprating system
While the both model will has same configuration, the different is only in network mode since has WCDMA and GSM dual card support and the others version will has TD-SCDMA/GSM dual card dual standby.
The other differentation is in the processor that we speculate the formeris uses a MediaTek MT6592 (Cortex-A7 architecture), while the latter uses Qualcomm's Snapdragon 410 (64-bit Cortex-A53 architecture). The MediaTek chipset is running on 1.7GHz clock speed while the Snapdragon 410 is running on 1.4Ghz clock-speed.
This Xiaomi RedMi2 is also upgrade the screen size, since the first version is packs with 4,7 inch screen and the newer version is packs with 5.5 inch screen, the processor is upgrade from MT6589T/MSM8x28 to the eight-core chipset.