What inside of Jiayu S2 smartphone? here is the details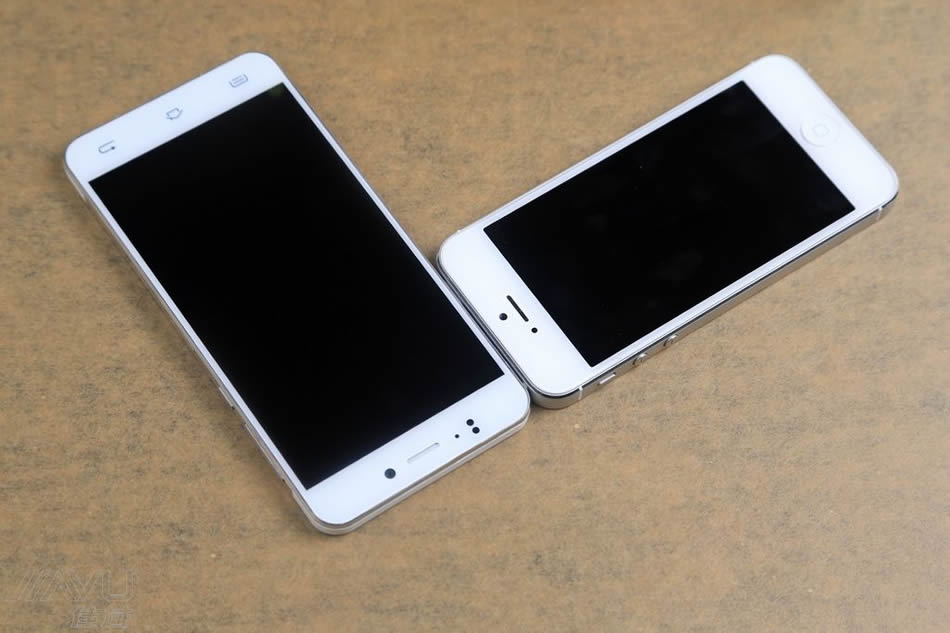 Yesterday, we've covered the news about the comparison picture of Jiayu S2 smartphone and Apple iPhone 5 smartphone, the Jiayu has a similar design with Apple iPhone 5 but the Jiayu has 6 mm body thickness, and 67 mm in width.
Here is the teardown picture of Jiayuu S2 that revealed the inside parts otf this awesome smartphone.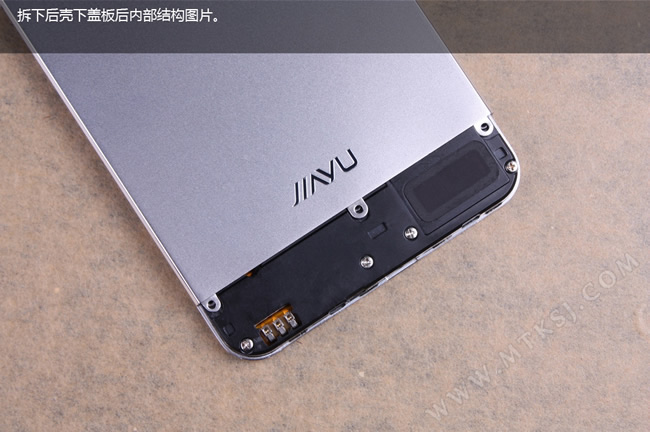 Jiayu S2 back cover is consist of three area, lower, midle and the upper area is covered by stainless steel shell material. And the above picture is open the bottom shell to uncover the screw..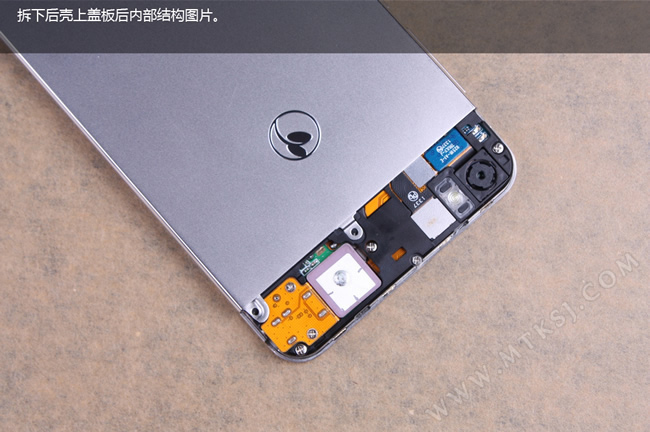 Removing top panel, will be unveiled the camera, GPS antenna and other parts.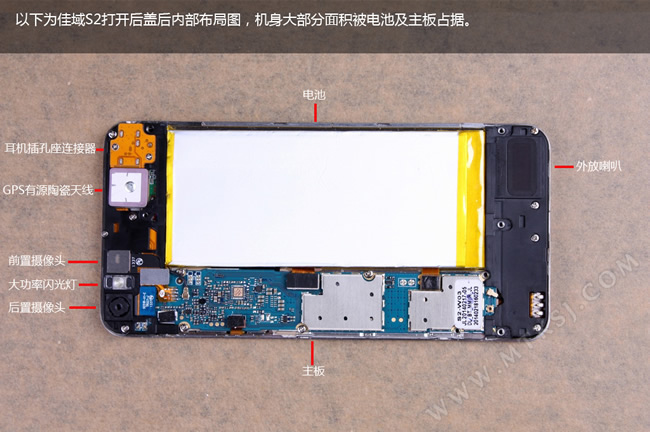 After the whole back cover is open, the whole motherboard is revelaed with many parts of Jiayuu S2 smartphone, the parts layout is very close, you can see the vast majority of the space occupied by the battery, which is Jiayu S2 is only 6 mm thickness has done, while the battery is  a 2000 mA capacity.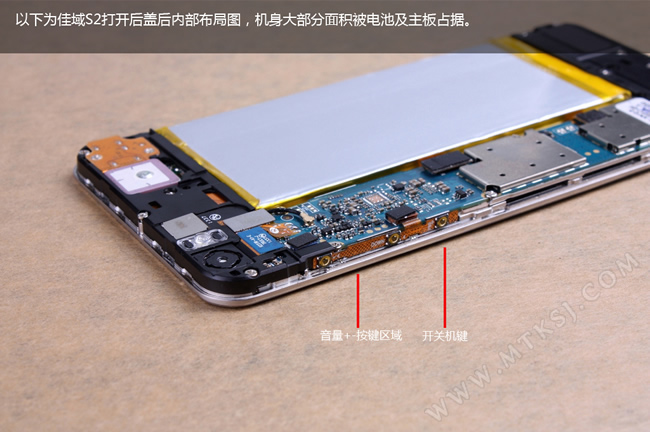 The volume keys and power button place n the right side of the body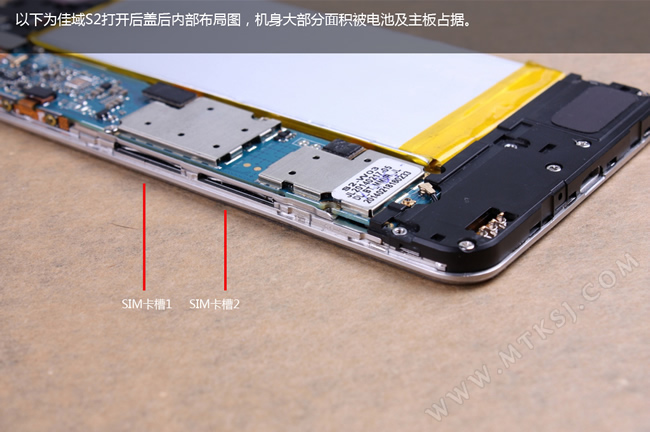 On the left body there is a dual SIM card slot, the absolute majority of products are slim and the Jiayu S2 supports for dual card standby.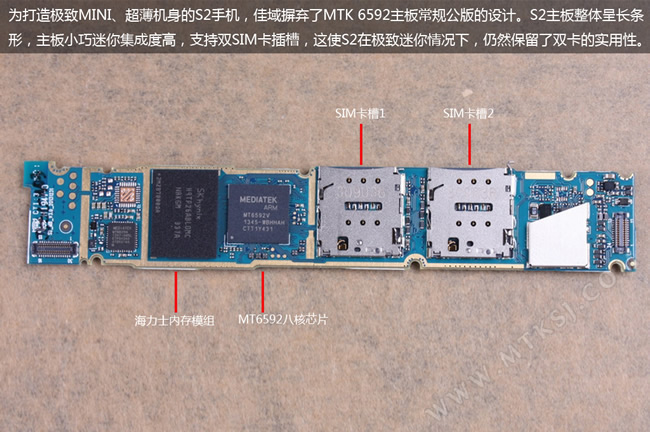 Motherboards designed, this parts has MediaTek processor, SIM card slot and RAM module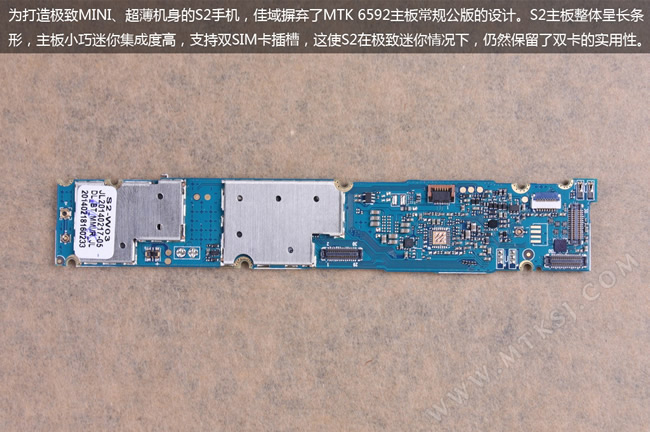 another side of motherboard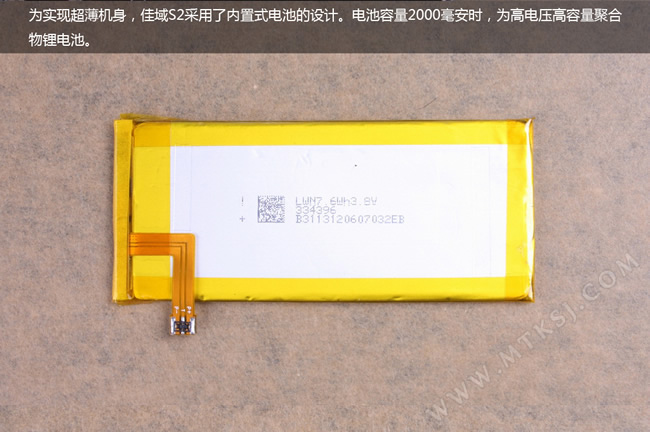 Jiayu S2 using non-removable battery design, but capacity has reached 2000 mA with polymer lithium battery, this is the higher density and safety battery for long life to use.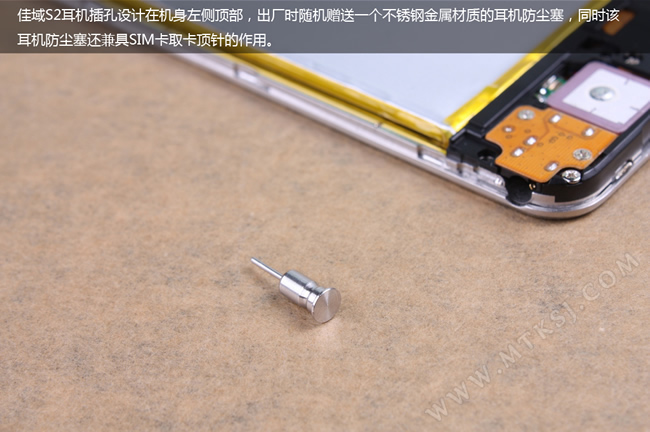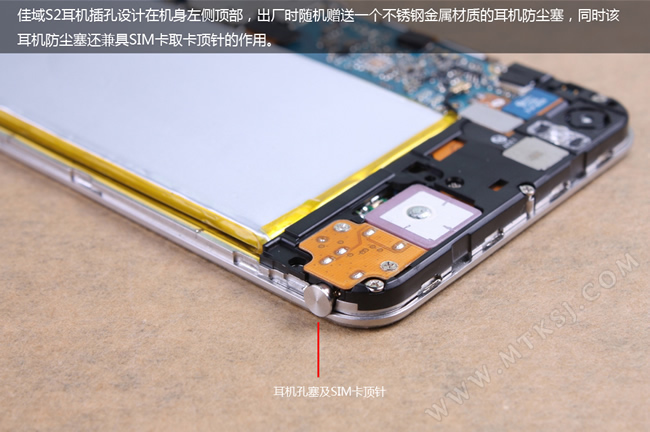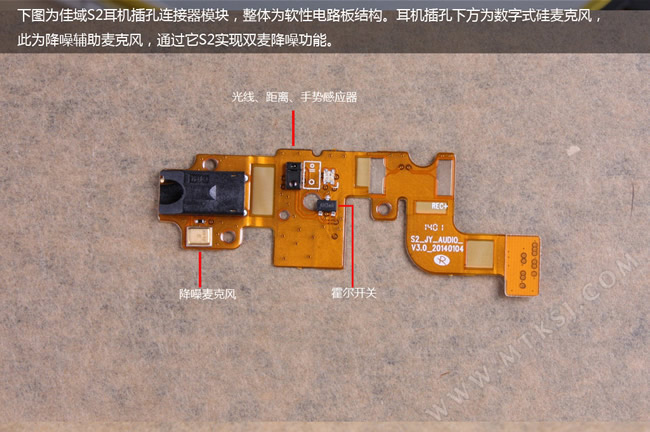 here is the Jiayu S2 headphone jack connector module.