The picture comparison, Jiayu S2 vs iPhone 5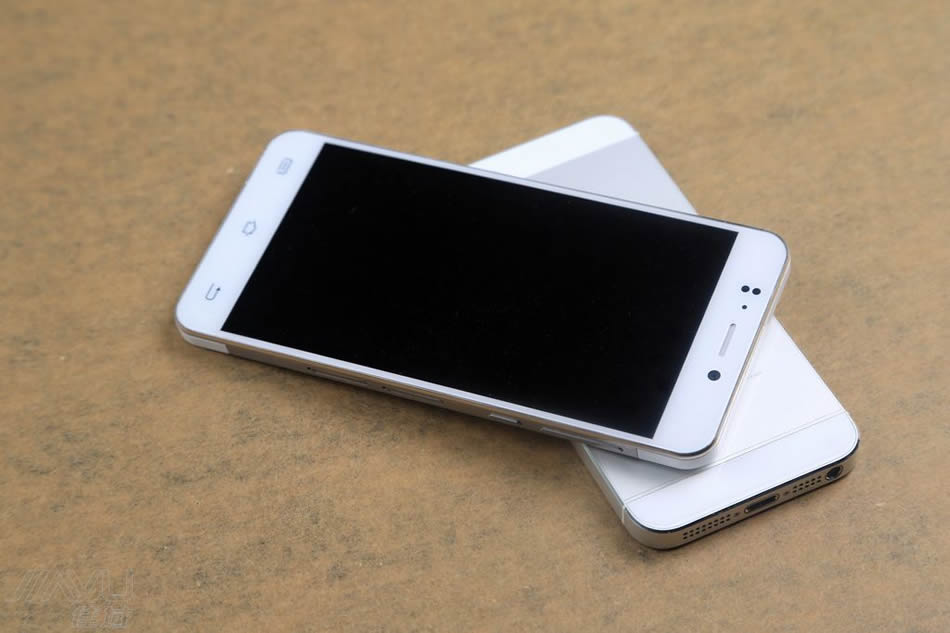 Jiayu S2 is the Android phones that came from Chinese manufacturer, the phone design is look similar with iPhone 5, while the Jiayu has larger screen size.

The Jiayu S2 has 139 x 67.5 x 6mm body dimension, with 5 inch screen size and 1.7mm thicknes, this phone is look more slimmer than iPhone 5. Interestingly the Jiayu is also support for dual SIM card and powered by 2,000 mAh battery capacity.
Jiayu S2 is powered by MediaTek MT6592 chipset that running on 1.7GHz clock-speed, coupled with 8 megapixel front facing camera and 13 megapixel rear camera and has 5 inch screen size with 1080p support that covered with Corning Gorilla Glass material.
Here is the pciture comparison betwen Jiayu S2 and iPhone 5: