ZTE Nubia Z6 will has long battery life and wireless charging capablity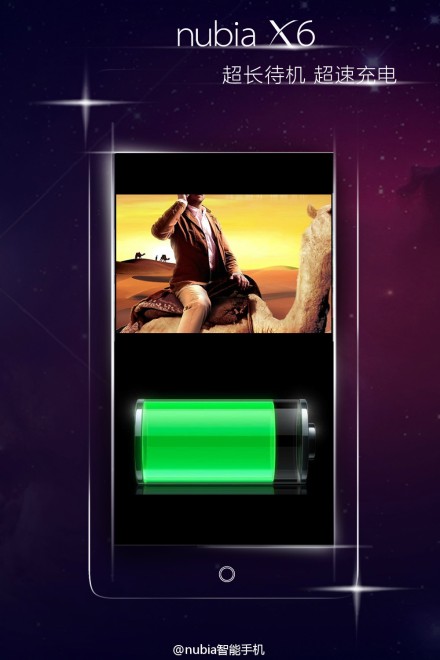 After we've covered the news about the rumor of ZTE Nubia Z6, is now we have a teaser image and more ditails information about upcming Nubia phone.

The ZTE Nubia X6 will has fast charging features, so the mobile user can charge the phone in fast time rather than to wait in fews hour, so you can charge the phone very quickly.
The ZTE Nubia X6 will also has long life battery, so the user can using the phone for a day long without a worry for drained battery. And the intersting news is, the ZTE Nubia X6 will be available in the end of this month.