New Lenovo IdeaTab lineup, appear with MTK Processor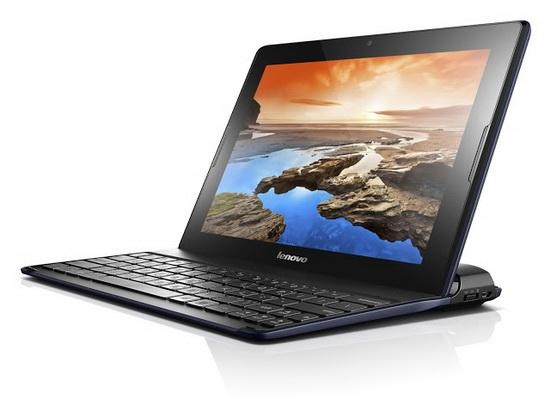 Lenovo is now unveiled their new IdeaTab A series tablet device, those tablet is sold on Italian online store, there is three tablet device that available as low-end Android tablet device.

The new tablet are Lenovo IdeaTab A7-50, A8-650 and A10-50, as you can guest, the model number is incdicating the screen size rang from 7 inch, 8 inch and 10 inch sreen display. All tablet is powering eithMediaTek chipset to reduce the price.
The high-end model is Lenovo IdeaPad A10-50, this tablet is packs with 10 inch IPS screen display that running 1.3Ghz quad-core MediaTek MT8382 processor, sports with 1GB of RAM and 16GB of ROM, the tablet has WiFi connectivity nd has Bluetooth keyboard as an accesories the tablet is offers with $346 USD.
The other version is the Lenovo IdeaTab tablet that powered by MediaTek MT8121 that running on 1.3GHz quad-core processor this tablet is offers with $293 USD price per unit.
And the other model is Lenovo IdeaPad A7-50, this is the smaller tablet that packs with 7 inch screen size, powered by MediaTek MT8121 processor that running on 1.3Ghz clock-speed, tis tablet is also has 1GB of RAm and 16GB of storage but this offers with more affordable price, that's around $172 USD price per unit.