OPPO Find 7 is finally release, with Snapdragon 801 and 2K screen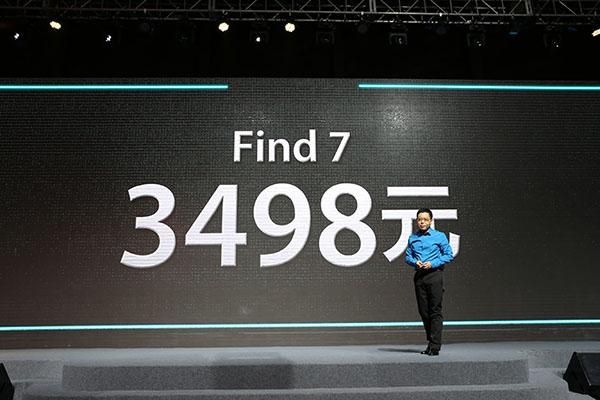 OPPO has held the big event on March 19th, those event is held in Beijing and they now already officially release their new flagship smartphone OPPO Find 7 msartphone.

The new OPPO FInd 7 smartphone has become the current market's first 5.5 inches screen with 2K resolution handsets, support for TD-LTE network, and using a new imaging technology.
While in general, the overall design is similar but the new Oppo FInd 7 smartphone has 152.6 × 75 × 9.2 mm body dimension and has 173 grams of weight, the new OPPO Find 7 smartphone ahs more smaller and lighter than OPPO Find 5.
Packs with 5.5 inches screen with 2K resolution display, making this phone screen pixel density reached 538ppi, which also makes this phone become the first smartphone with highest density in the market today.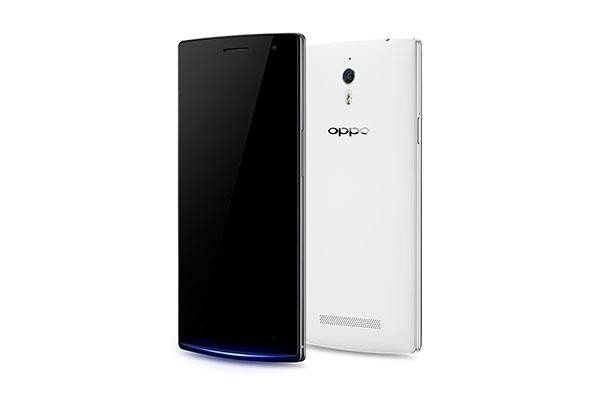 As a flagship smartphone, OPPO Find 7 is uses  top hardware configuration, sports with Qualcomm Snapdragon 801 MSM8974AC with up to 2.5GHz clock-speed. Sports with 3GB of RAM and 32GB of ROM, and supporting for 128GB of storage expansion card.
OPPO Find 7 couple wiith 5 megapixel front facing camera awith f/2.0 apertre and 13 megapixel rear facing camera with f/2.0 aperture, and has the new PI original painting Engine 2.0 that can guarantee better detail photos. The new OPPO ZFind 7 camera compete with the Nokia Lumia 808.
The new OPPO Find 7 smartohone is using a 3000 mA battery capacity, OPPO declared in this phone has added the VOOC flash charge technology that can sustain two hours call eith just 5 minutes of charging time, while the half-hour rechargeable battery Direct racing to 75%.
Meanwhile at the press conference, OPPO is also arelease the smart bracelet device. And compared to the official version OPPO Find 7 is offersw with 3498 yuan ($564 USD) price tag, The low-end version of Find 7 will has 2998 yuan ($483 USD) price tag.