G-Five Kivu A7, Android smartphone with 181 degree rotating camera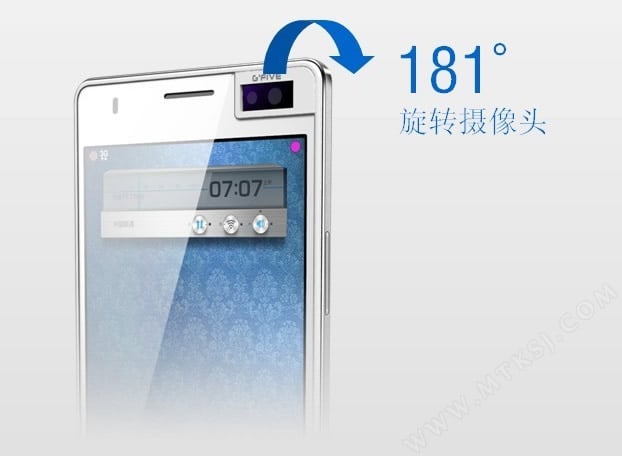 OPPO has been introducing the OPPO N1 camera centric smartphone, N1 has the unique camera design with rotating camera on the top, and now G-Five is also offers the new smartphone with has 151 degree rotating camera.

G-Five Kivu A7 will becoming the nice phone for the user, that's phone has 13 megapixel rotating camera that can be used as front facing camera or rear facing camera on top of the screen.
The phone is powered by MediaTek MT6582 quad-core chipset, and sports with 2Gb of RAm and 16GB of ROM, the screen is large enough with 5,5 inch display. The phone will be available on March 29th for only 1799 yuan price or around $290 USD price tag per unit.