Lenovo Thinkpad X1 carbon short review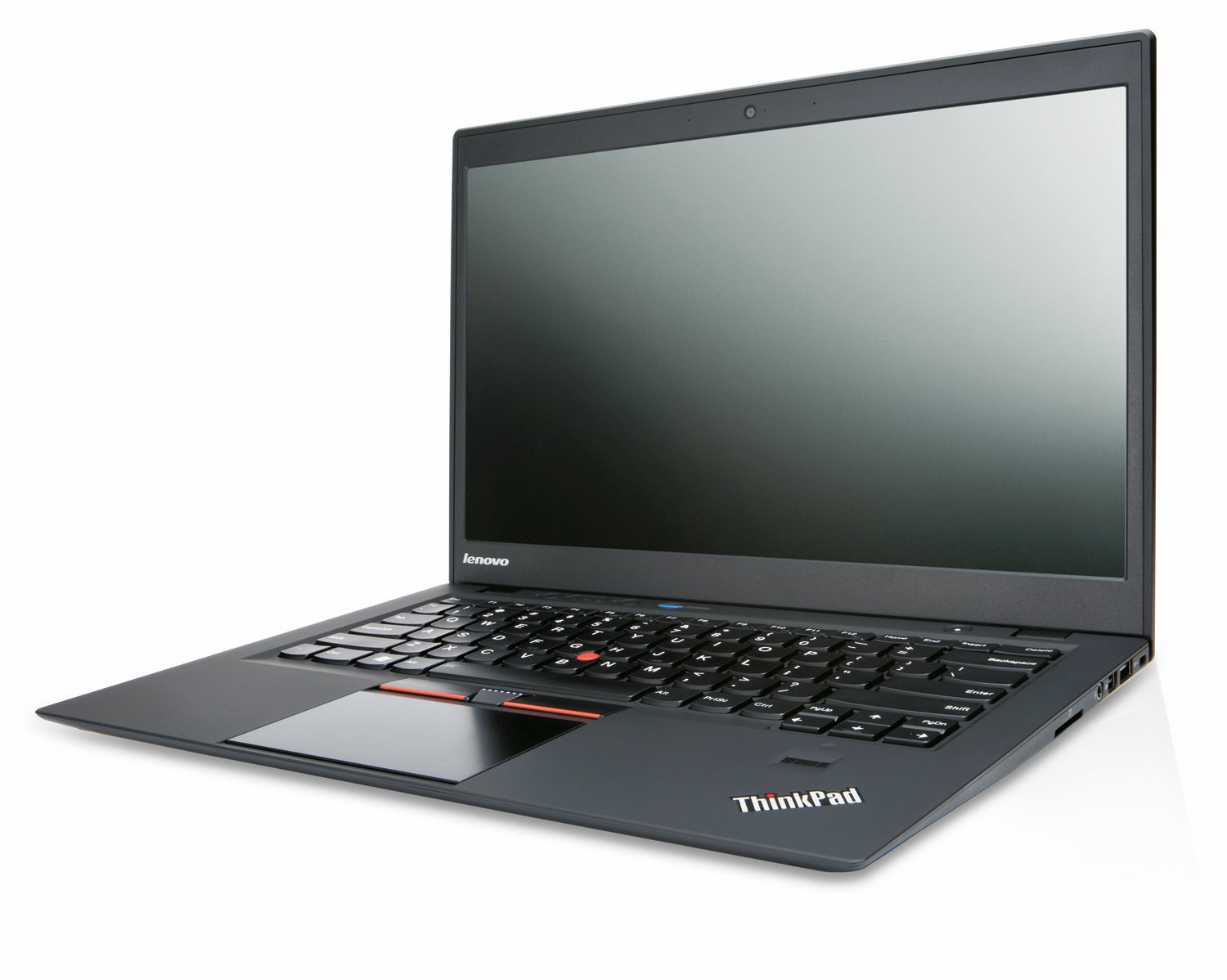 Lenovo has been acquire the IBM ThinkPad lineup model, and now we have a new Lenovo ThinkPad X1 Carbon, the 14 inch notebook that covered with carbon material body.

The new ThinkPad X1 Carbon is the new 2014 ThinkPad model, this is the upgrade version from the previous, this laptop has few upgrade features such as 2560 x 1440 resolution, ultra-clear screen, Haswell processor, slimmer design and a new "adaptive" shortcut.
This laptop has new parts and some features and specs is becoming thir selling point, how this can affect and attract for the user? so here is the short review that ThinkPad X1 Carbon is offered.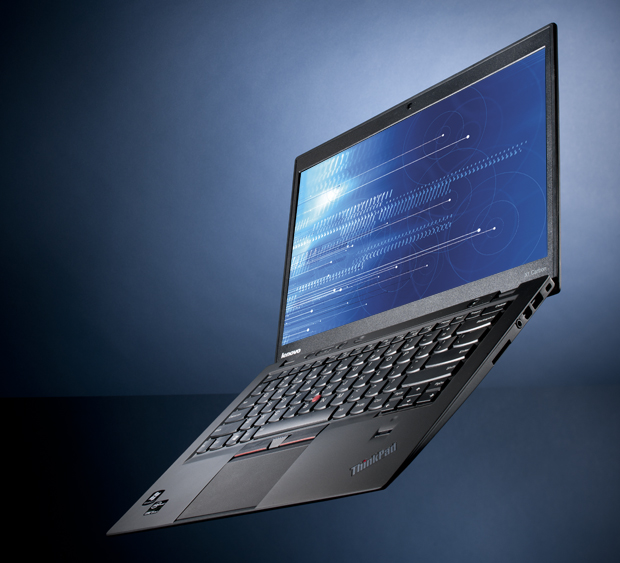 Design
In addition to the keyboard has get the small changes, the new ThinkPad X1 Carbon basically maintained has same as the original appearance, but more light compared to some of last year's models.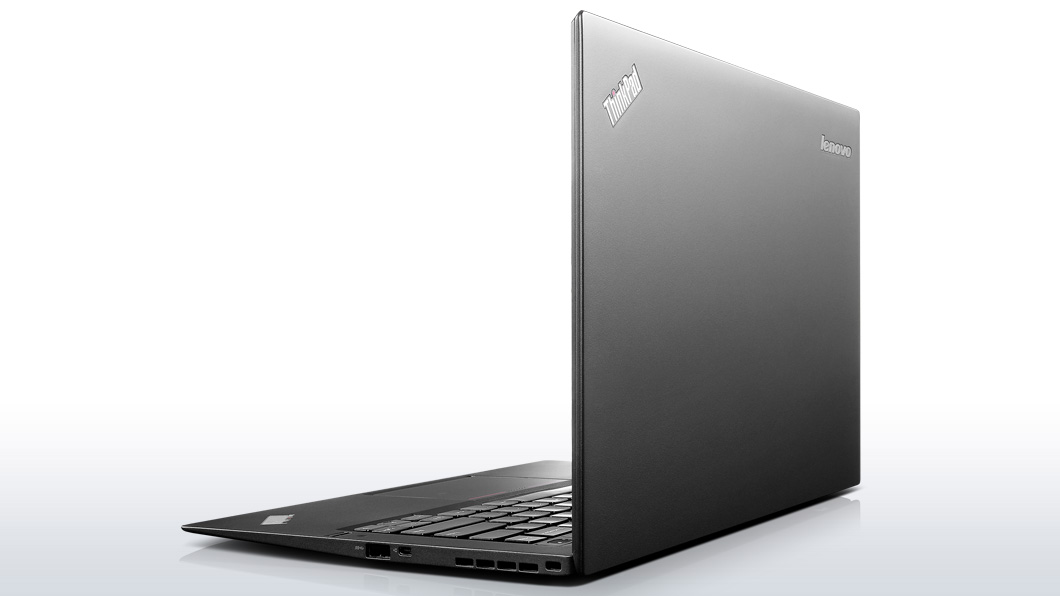 The whole body is still delicate and has good quality design, support MIL-STD-810G U.S. military protection grade, high-strength carbon fiber shell can protect the laptop parts while drop, hot or cold, dusty and wet environments. Even the new adaptive touch function keys surface is also covered with a layer of Corning Gorilla Glass to resist scratches.
The new ThinkPad X1 Carbon now has a maximum resolution of 2560 x 1440 pixels screen, ultra-clear resolution makes the display more delicate, while also maintaining a good color, viewing angle, the only flaw is not yet optimized in some applications, smaller icons and text will affect the user experience.
Interface, SIM card slot built into the laptop body, HDMI port, two USB 3.0 interfaces ports, Mini Display Port interface and common Headphone jack connector. Unfortunately, there is no SD card slot in this model, perhaps Lenovo believes the Ultrabook no longer need this feature — really?.
Keyboard and Touchpad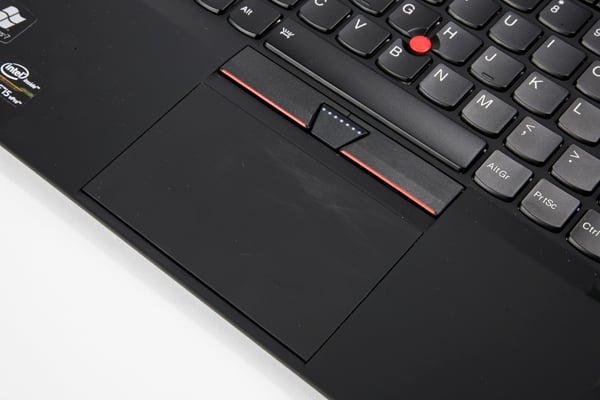 Lenovo ThinkPad series has been changed the keyboard design, the keyboard button is now more comfort to uses and has spaces between chicklets button. You can see, the traditional Fn function key has ceased to exist, into a row of touch buttons. Features of these keys is to support the program, you can change the button mode via software applications, to achieve a more flexible application.
Of course, there are still some details to be ignored, even cancel the Caps Lock key, you need to batter twice Shift can be achieved. Worse, the backspace and delete keys using a one-piece design, the location in the upper right corner. In other words, this position is usually only the backspace key, but you tend to mistakenly press the delete key.
The touchpad, the new ThinkPad X1 Carbon uses a non-touch-tone design, this features is better to uses with Windows 8.1 gestures. The classic red dot has not been abandoned, as the ThinkPad laptop model, the pointing devices (usually using red color) can achieve good navigation operation. We can reach this pointing device quickly rather than to use touchpad or mouse.
Performance and Battery Life
The new ThinkPad X1 Carbon uses the Haswell processor family, the basic style is the Core i5-4200u dual-core processor, and this is not to high-end configuration since this ultrabook is offered not more than 4000 yuan price.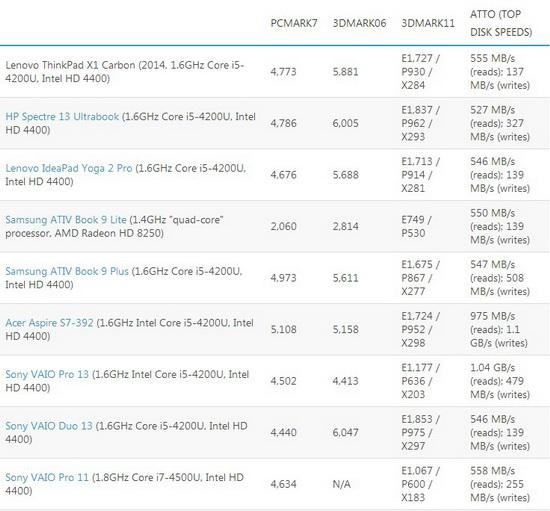 We have test the ultrabook, and the processor performance is not too different in the score point compete with similiar model, the device has solid-state hard drive. The laptop can  handle 3D games and photoshop application as well.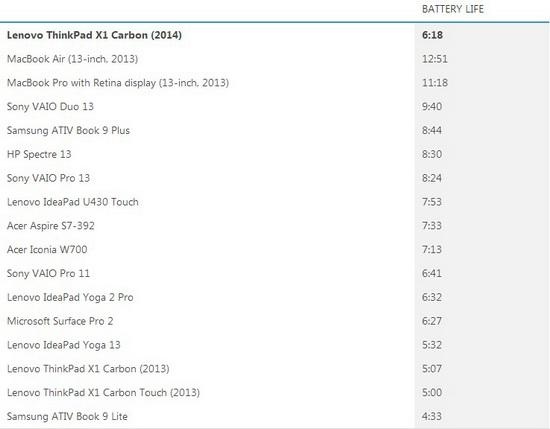 Battery life, ThinkPad series has always had a good reputation, but the new ThinkPad X1 Carbon has thin body and it's seemed impact to battery life. Lenovo has claimmed that the X1 Carbon battery is got 8.6 hours, while for mixedtest, the battery only reach 6 hours 18 minutes. Although this result is higher than last year's models, but not too good as Sony, HP and Apple laptop.
Configuration Specs and Price


The new ThinkPad X1 Carbon has now hit the U.S. market, starting at $ 1,259 USD, that packs with a Core i5 processor, sports with 4GB of RAM, and has 128GB solid state drive and 1080P screen (does not support touch). If you want to have super clear screen, compared with $ 1,359. In addition, Lenovo also provides a Core i7 processor, 8GB RAM and 512GB SSD and other upgrade options. The above prices are all prices excluding excise taxes.
Competitor and Summary
ThinkPad X1 Carbon has more consumer level,  but there is some competitor in the market, such as Samsung ATIV Book 9 Plus S7-392, Dell XPS 12, Lenovo Yoga 2 Pro and HP Spectre is good option.
But we have a good summary since Lenovo Thinkpad X1 Carbon has traditional design, more durable body with water-proof and dust-proof since has MIL-STD-810G patent, this laptop is laos has ultra thin slimmer body, more powerful, sharper screen and longer battery life.