Huawei P7 picture leaks, headphone jackport at the top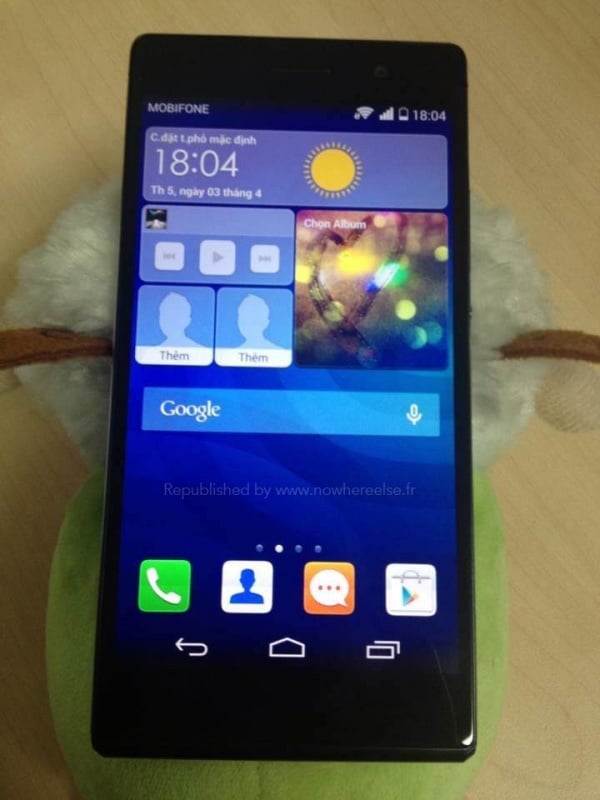 Huawei is ready to release their new flagship smartphone, Huawei Ascend P7 Android s,artphone, and we've found the leaked picture recently.

The upcoming Huawei Ascend P7 will uses metal body material, while the overal design is same with Huawei Ascend P6, the upcoming Ascend P7 is powered by own Huawei Hass Kirin 910 1.6Ghz processor.
The phone is sports with 2GB of RAM and 16GB of ROM, packs with 5 inch 1080P screen, and coupled with 13 megapixel rear facing camera and 5 megapixel front facing and uses 2,460 mAh battery capacity, the phone is also support for 4G LTE networks.
According to leaked picture, we find the phone that place the audio jack port in the top of the phone body. And Referred to Huawei P7 invitation, this phone will be released on May 7th in Paris. Here is the real picture of Huawei Ascend P7.