AUO release the first highest resolution AMOLED screen in the world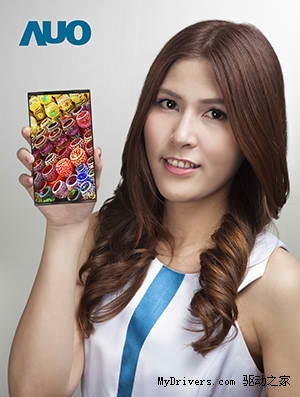 AUO is the one of Taiwanese electronic manufacturer that officially released its first 2560 x 1440 resolution  AMOLED screen panel, called 2K screen.

AUO has already release the 5.7 inch screen size, reaching a 513ppi pixel density, and this screen is becoming the world's highest resolution AMOLED screen that will be used for most smartphone in the near future.
AUO screen will beat the currently Samsung Galaxy S5's screen that only has 1080 pixel AMOLED screen. In addition to the 2K screen, AUO is also introduced the use of embedded screen with touch technology that has only 5-inch 720p AMOLED touch panel that has only 0.57mm of thickness and support for 10-point touch.