Eton Raytheon is also comes with back touch support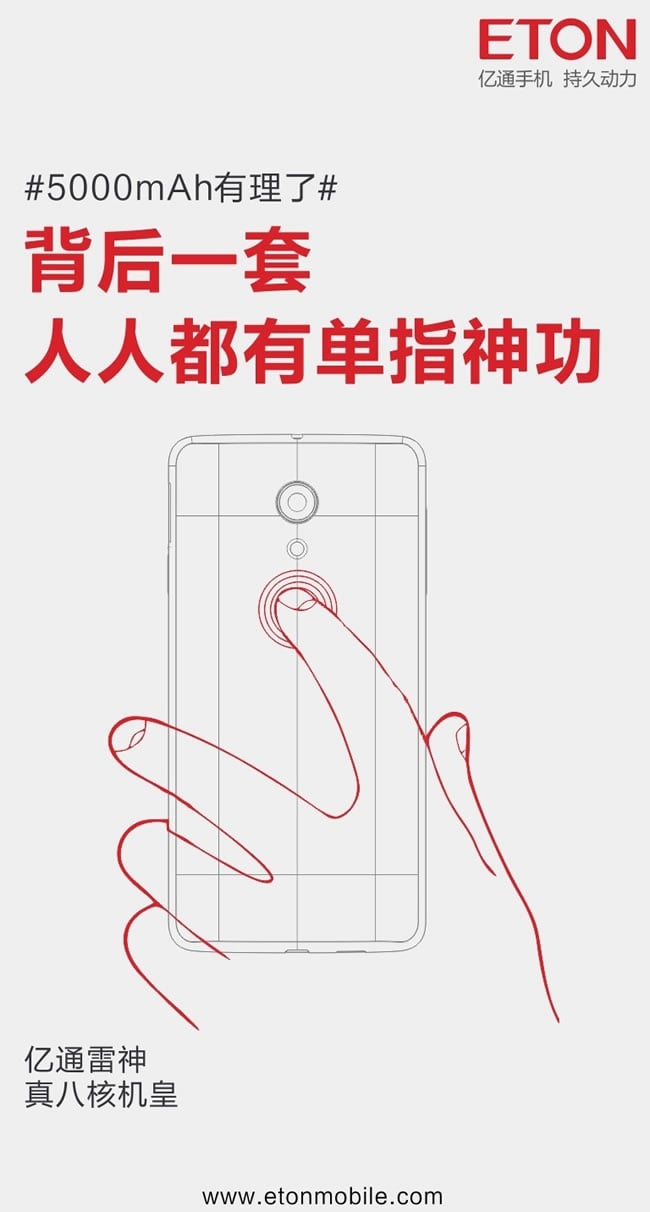 After we've covered the news about Etonraytheon Android smartphone that comes with 5,000 mAh battery capacity. This phone can running in more than two days for mobiloe user. In addition to packs with 5000 mAh battery, Eton Raytheon is also comes with touch support.

According to information form Eton Raytheon, the phone is also has touch cpabilities, and the user can using the phone with one handed operation, since the back cover has touch sensor. This technology is not new, since OPPO N1 is also has same touch contorol on the smartphone back cover.
With this function, the user can operate the phone using one handed to scroll the web page or navigate the screen or picture. The phone is powered by MediaTek MT6592 true octa-core procesor, although this phone has large capacity battery but the body thickness is still slim, the phone will has only 9mm or 10mm body thickness, the phone is also running 2GB of RAM and the Eton Raytheon will becoming the first smartphone with high-capacity battery on the market.