iFive Mini 3GS is ready to hit the market with octa-core processor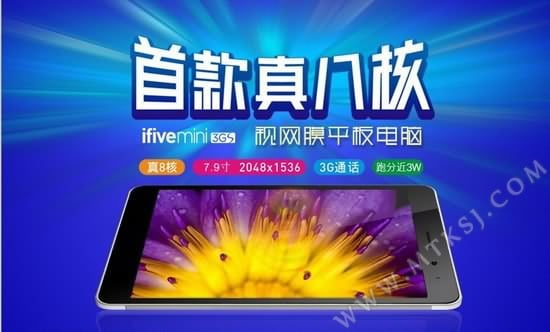 While we ever covered the iFive Mini tablet before, there is nthe news that iFive Mini will comes with upgrade version, that tablet device is becoming the iPad Mini competitor and the name is iFive Mini 3GS with more powerfull specs.

The upcoming iFive Mini 3GS tablet will use 7.9 inches screen size, that has 2048 x 1536 pixel resolution, the standard RGB arrangement if indeed more than 320 PPI. The tablet will be powered by MediaTek MT6592 true octa-core processor.
This tablet is also packs with retina display screen, offer more celar and crisp display alon with 2048 x 1536 HD resolution. This is the weird enough since the Chinese Mediatek phone is currently uses 1920 x 1080 pixel. It's seems the iFive boost the hardware to upgrade the screen resolution.
There is no information about the price but we assume that this tbalet will be lower than 1500 yuan price tag. Let's wait and see.