OPPO Yoyo, quad-core Android smartphone with Hot Knot feature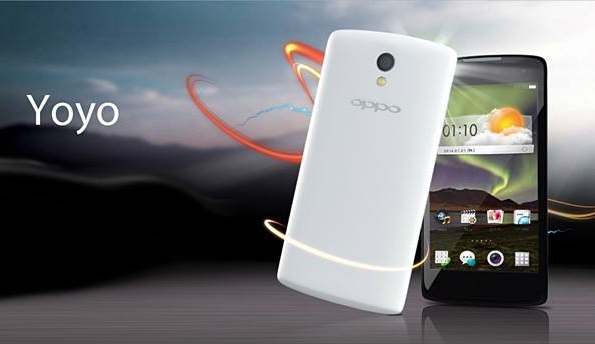 OPPO is the one of Chinese smartphone manufacturer is now released their new smartphone, the new phone is called as OPPO Yoyo Android smartphone.

The phone is mid-range Android phone that powered by quad-core processor with 4,7 inch IPS screen with qHD 960 x 540 pixel, sports with 1 GB of RAM and running Android 4.2.2 Jelly Bean operating system.
This phone is also has newer Color OS version, this phone has Color OS 1.2 and has Hot Knot features, the user can transfer the files just simply contact two touch screen. Hot Know will send the file immediately as fast as WiFi transmission speed.
OPPO Yoyo has model number OPPO R2001, this phone is also has gesture function, so the user can using 13 gesture to activate the most used application and command.
The phone is powered by Quad-core ARM Cortex A7 from MediaTek MT6582M 1,3GHz, the phone is also has 1900 mAh battery capacity. This phone has 4GB of internal storage but you can add more space through microSD card slot for up to 32GB.
This phone is also has USB OTG feture, and the user can touch the screen wile using the glove since the screen is very sensitive.