The 6.88mm Thickness Kingzone K1 Ready For Sale
by Shine Wong May 8, 2014 7:28 pm1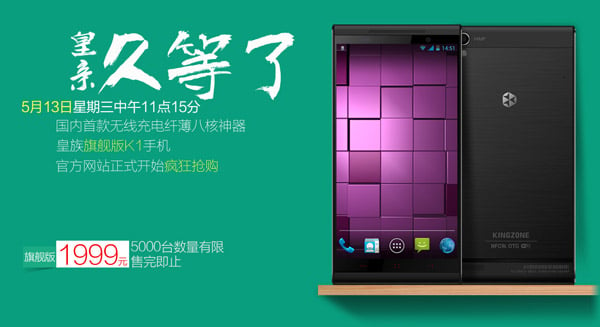 After more than half-a-year's preparation, the Kingzone K1 finally came. It is a slim designed , well featured octo-core phone with high configurations. The Kingzone official formally launched its release details days before.
Kingzone K1 will be firstly sold at 11:15 in 13th May on its official online store., using stocking release way, first batch will be 5000 units , and the well cared price is RMB1999 (About US $327) for 16GB edition, first 500 buyers can get 100 Yuan cash back, and those who pre-order the phone can attain the lottery.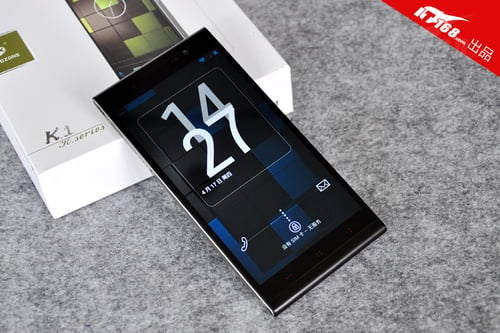 One of key feature of the Kingzone K1 is its 6.8 thickness with no camera ledge, and its battery is changeable, dual SIM card slot and microSD card slot. The dimension is 153.5 x 76 x 6.8 mm, the back shell and middle frame is built in alloy, weighing approximate 186g.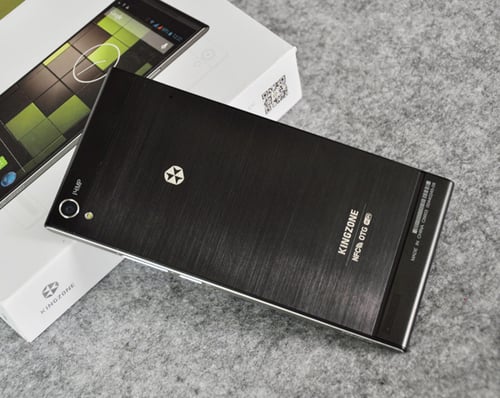 Besides its slim body, Kingzone K1 flagship edition has high level of configuration, 5.5 inch 1080P screen with Corning 3rd generation gorilla glass, touch pad that support wet fingers or glove, octo-core 1.7GHz Mt6592 processor and 2GB operation memory, 8MP +14MP double camera, with xenon flashlight, which is rare among phones ), the battery is 2500mAh. It is running Android 4.3 system, supporting WCDMA + GSM dual mode dual standby.
The phone features most recent popular functions, including wireless charging, OTG, NFC, and double mics noise reduction, WIFI-DISPLAY and the Hall effected switch, and with breathing light.
Kingzone K1 can be considered as a all-count player, trying in every aspect, it is what is claimed from the official information, but the 1999 Yuan price is still waiting the market's verification.